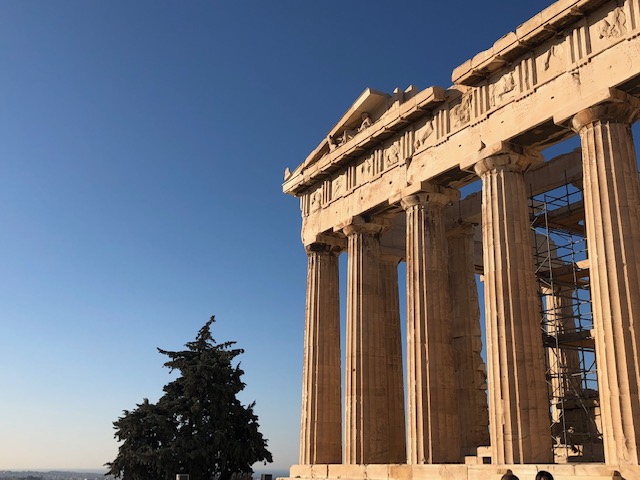 Andy Ryder and Howard Freeman recently attended the 2019 Praxity Global conference in Athens last month.
As well as providing Andy and Howard with the opportunity to share experiences and best practice with participants from around the world, Andy chaired the meeting of the international Mergers & Acquisitions steering committee, and a key agenda item was how to further improve collaboration on international transactions.
Taking forward ways to enhance the sharing of anonymous business buy and sell side opportunities throughout the alliance was a key outcome of the meeting and this is expected to further improve Shorts' ability to reach international trade buyers for clients looking to sell their businesses or help acquisitive clients find companies to buy throughout the world. This additional worldwide reach adds to Shorts already extensive database of mergers and acquisitions professionals and is exceptionally useful as an enhancement to the international research capability that Shorts utilise.
We feel this is really important in order to assist our clients with their exit or acquisition planning, as at owner manged business level, mergers and acquisitions activity is increasingly global in nature.
Shorts also consider involvement within the Praxity alliance to be incredibly helpful for helping our clients with international accounting and taxation advise and as part of the Alliance, we can connect with 65+ other participant firms and share expertise with the 47,000 people who make up Praxity firms in more than 100 countries.
So, if you are a company with international operations or you are contemplating a transaction which might have an international angle, you'll be looking to work with advisers who can easily accommodate these requirements.
Leading a business through change is a challenge and finding the best route to the future you want requires true expertise. Whether you're buying, selling or raising finance for a business, our award-winning Corporate Finance team are with you all the way, bringing strategy, insight and conviction to get you the results you really want. If you are considering a transaction, or would like more details on your future plans, then why not drop us a line today to see how we can help make your ambitions a reality.
Other recent articles: