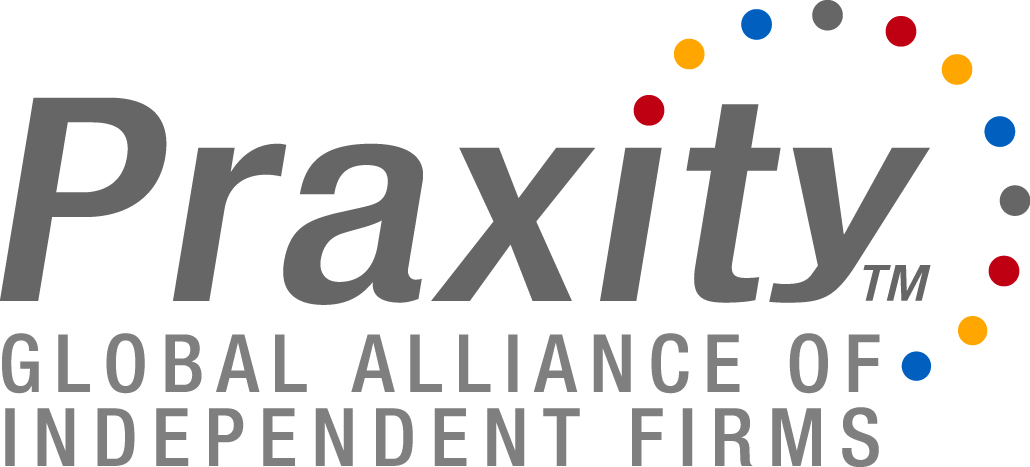 Following a sustained three-year period of significant growth, Shorts are delighted to confirm that we have joined Praxity Global Alliance, the world's largest alliance of independent accounting and consulting firms.
As part of our long-term growth strategy, we wanted to enhance support for those clients who are exploring overseas opportunities, through joining an international association whose members provided a strong worldwide footprint.
Shorts Managing Partner Andy Irvine explained: "Increasingly, commerce is becoming ever more global. This trend, together with UK business starting to adapt to the longer-term implications of Brexit, has resulted in many of our most successful clients actively considering expansion overseas. Being a member of Praxity will allow us to continue to provide these clients with the high-quality advice they require, confident in the knowledge that our partner firms in other territories are there to support and guide as appropriate."
"We wanted to join an international alliance which consisted of independent firms very much like our own. Shorts is focussed on giving the very best advice and service to our clients, whilst ensuring we never lose touch with the fact that people do business with people. It was clear from the member firms we spoke to, that Praxity embodies these same core principles."
Welcoming Shorts to the Praxity Global Alliance, Executive Director Graeme Gordon said: "The addition of Shorts enhances Praxity's presence in the UK and underlines the Alliance's continuing policy of effective growth based on quality firms in strategic locations. We are unashamedly selective in the firms we welcome to Praxity, each of which retains their own branding, independence and financial responsibility.
"We're delighted that Shorts has chosen the Alliance to enhance the services it can provide those clients who are considering the opportunities of expansion in an increasingly global marketplace. We look forward to enjoying the distinctive experience and insight their continuing development will bring to the firms in the Alliance".
Andy Irvine is clear about how Praxity membership can contribute to the future of the firm: "Our staff are excited by the news that we have joined Praxity, as this is another significant step in our growth strategy and will help with our goal to be recognised as the go-to firm in our region. The opportunity to work on more international work is one that I know they will find stimulating but they will also be pleased that the individual, independent culture at Shorts is not going to be subsumed into a large corporate monolith."
Participant firms are handpicked for their size, strength, reputation, financial condition, leadership and strategic geographic relevance. As part of the Alliance, Shorts can connect with 65+ other participant firms and share expertise with the 47,000 people at Praxity firms in more than 100 countries.
To discuss this further, please contact a member of our team on 0114 2671617 or 01246 559955 or click the link below to arrange your free consultation.
Other recent articles;