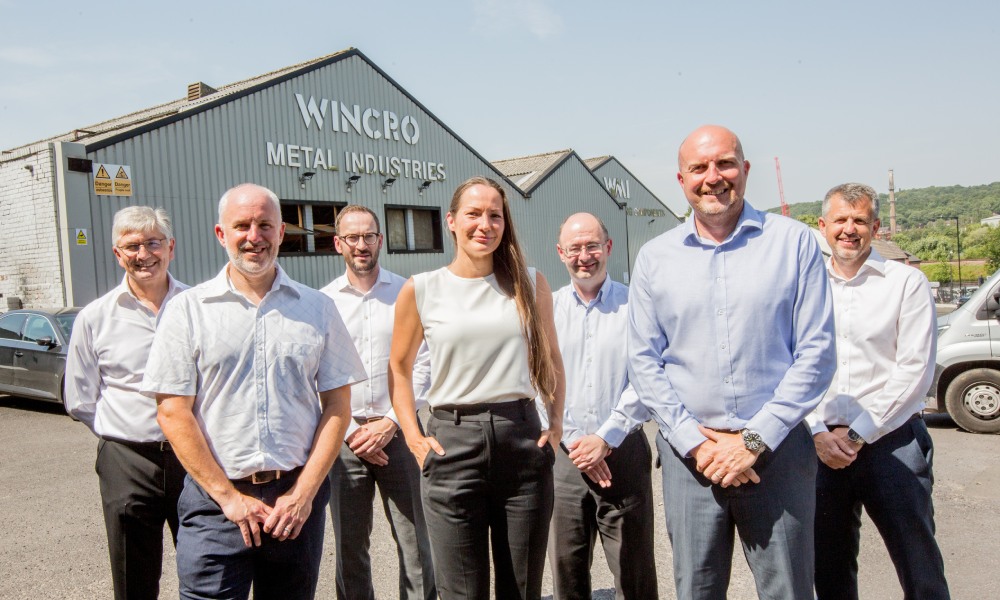 Pictured (L/R): John Baddeley (Wake Smith), David Burgess (Virgin Money), David Robinson (Shorts), Lisa Wallis (Freeths), Adam Ames (Shorts), John Young (Wincro), Andy Ryder (Shorts)
Shorts recently teamed up with Virgin Money and Wake Smith to act as lead advisors, funders and legal representatives, on the management buy-out of leading Sheffield-based designers and manufacturers of Stainless Steel Building Products, Wincro Metal Industries Ltd.
Wincro are based in Sheffield, the home of stainless steel, and can trace their roots to the 1920's when designing and building the Winco-Stringer motorcar, which was at the forefront of technology for the day. Their steadfast commitment to their values, have firmly established Wincro as one of today's leading designers and manufacturers of brickwork support systems, wall ties and fixings for the construction market, earning them an excellent reputation for quality, reliability and expertise.
Andy Ryder corporate finance Partner at Shorts commented: "We are delighted to have helped John and the team achieve their goal of owning the company. We are sure that the transition will result in continued growth and success for the business"
John Young added ""Having worked at Wincro for over 30 years now, it's a dream come true for myself, my family and the MBO team. Supported by my senior management team, who have over 100 years' experience within the business and industry, we have ambitious plans for the future and look forward to the next chapter in our Company's long and successful history.
David Burgess, Director of Business Development at Virgin Money said "Virgin Money is delighted to support John Young and the team and provide the finance to fund the MBO. Having been trading for over 60 years Wincro has established itself as one of the leading manufacturers in this sector. John has run the company day to day successfully for a number of years and we believe he is the right man to lead the business on the next stage of it's journey. We are looking forward to backing the business as it continues to grow."
John Baddeley, Director in the corporate team at Wake Smith in Sheffield added: "We are delighted to have acted for John Young and his team in connection with the MBO and wish them all the best for the future as they look to grow this established Sheffield manufacturing business."
Lisa Wallis of Freeths, who provided legal advice for the management team added "It was fantastic to be involved in this transaction, which sees the successful transition of this long-standing Sheffield business to the management team and allows it to continue to thrive going forward."
Wincro Metal Industries produce of wide range of corrosion resistant fixings, support systems, flooring and access equipment, which constantly evolves to maintain the demands of a fast-moving industry and the changing needs of clients.