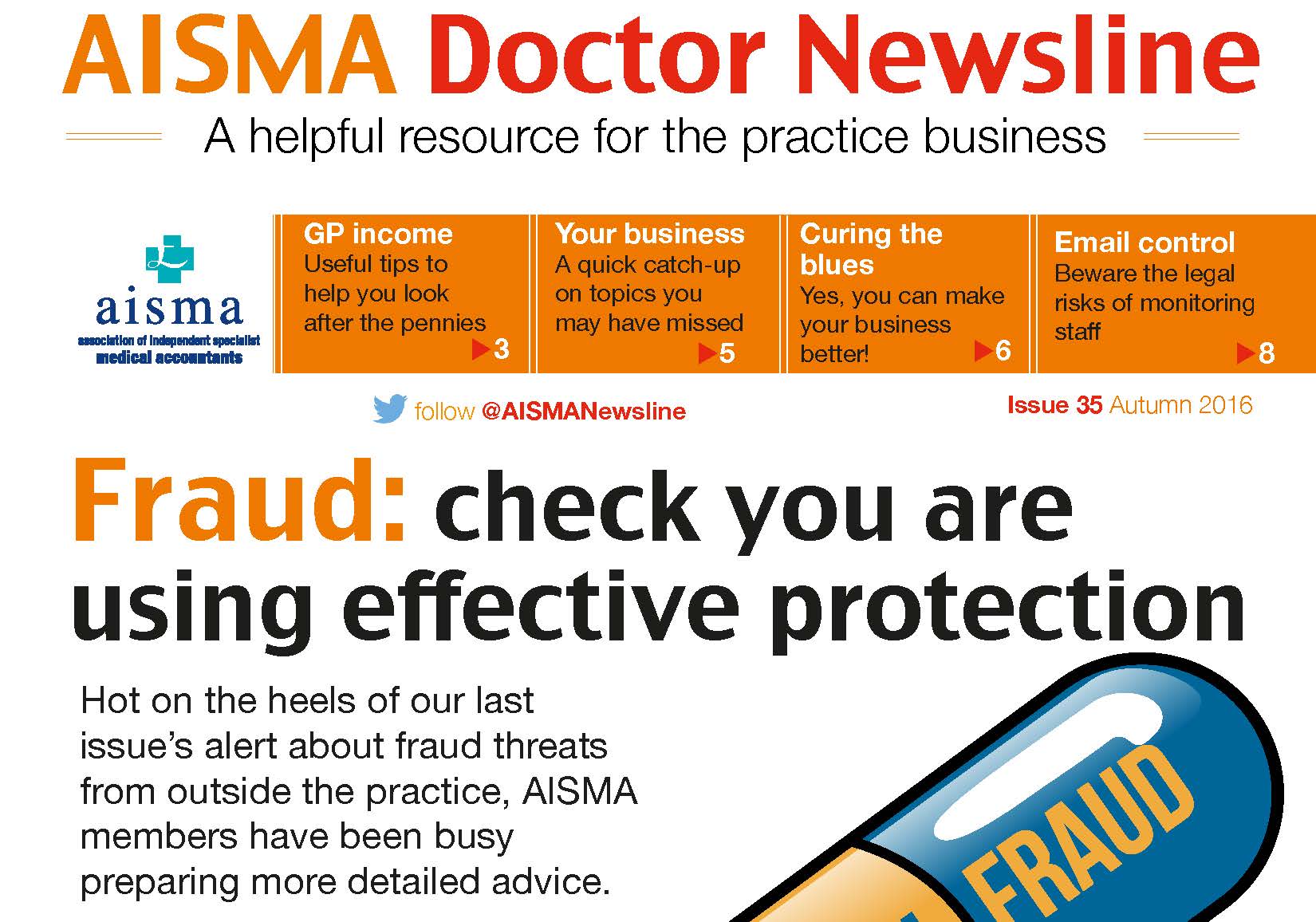 Welcome to the AISMA Summer 2016 newsletter containing current and topical news items that we hope may be of interest.
Click here to view the AISMA Autumn 2016 Newsletter in full
In this newsletter; hot on the heels of the last issue's alert about fraud threats, AISMA members have been busy preparing more detailed advice. Fiona Dalziel shares a wealth of tips on how to look after the pennies so the pounds really do look after themselves and AISMA Vice Chairman, Deborah Wood deals with ever-growing GP business complexities.
Gaynor McIntyre helps GPs feel in control of their practices again whilst re-capturing their love of their profession and law firm Ward Hadaway explore the question of whether practices really do have the right to monitor and use employees' private communications in disciplinary proceedings.
If there is anything contained in the newsletter you would like to discuss in more detail then please do not hesitate to contact Ceri Lewis our Healthcare Director .