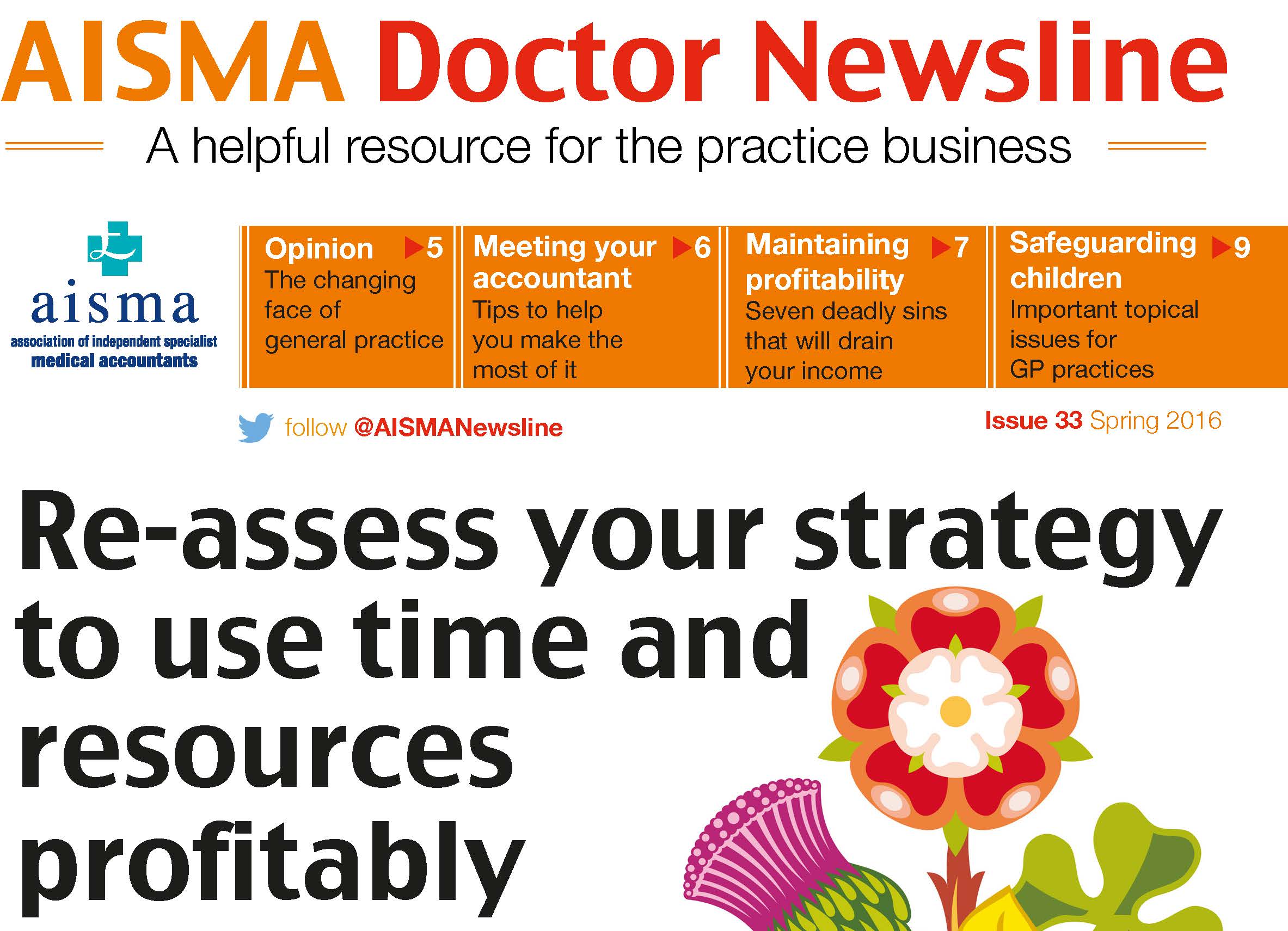 Welcome to the AISMA Spring 2016 newsletter containing current and topical news items that we hope may be of interest.
Click here to view the AISMA Spring 2016 Newsletter in full
In this newsletter AISMA has top tips to make the most of your meeting with your accountant as well as topical issues for safeguarding children and what your obligations as a GP practice really are. James Gransby shares his thoughts on temptations to avoid draining your profits, while the AISMA Chairman, Bob Senior questions whether GP practices should be looking to change their shape in general practice.
If there is anything contained in the newsletter you would like to discuss in more detail then please do not hesitate to contact Ceri Lewis our Healthcare Director .