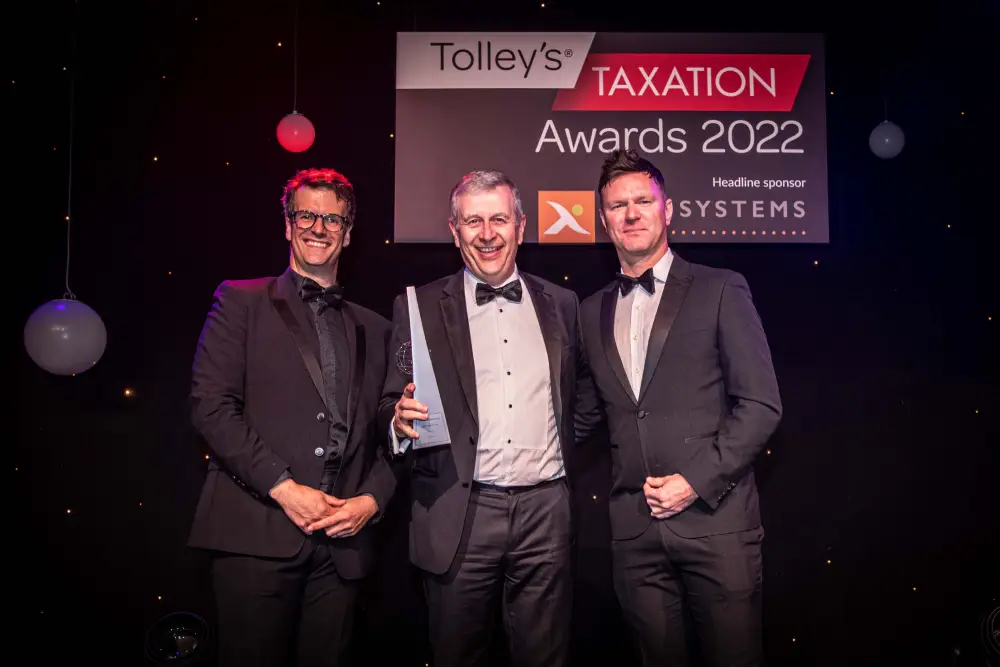 The Shorts team is delighted to have been named "Best Employer in Tax" last week at the prestigious, annual Tolley's Taxation Awards 2022.
Tolley's Taxation Awards are one of the biggest and most respected awards bodies in the UK accounting industry, where it is a major achievement to be shortlisted, let alone win.
Andy Irvine, Managing Partner at Shorts, had the following to say:
"We have been working hard to create a relaxed, inclusive, and supportive environment for all our team, so we are thrilled to be recognised by Tolley's as the Best Employer in Tax at this year's awards. It is an honour and delight to see our continued efforts recognised by one of the most prestigious industry awards in the UK and a true testament to all the hard work and commitment of our team."
Chris Chambers, Private Client Partner, said:
"I am immensely proud of what we have achieved here at Shorts in so many ways as we excel in lots of technical areas. However, to be considered the Best Employer nationally by a panel of peers is off the scale. Well done one and all."
The awards ceremony took place at the iconic London Hilton, Park Lane, on Thursday 12th May, and the Shorts team members in attendance had a fabulous time representing the firm at one of the biggest awards events of the year.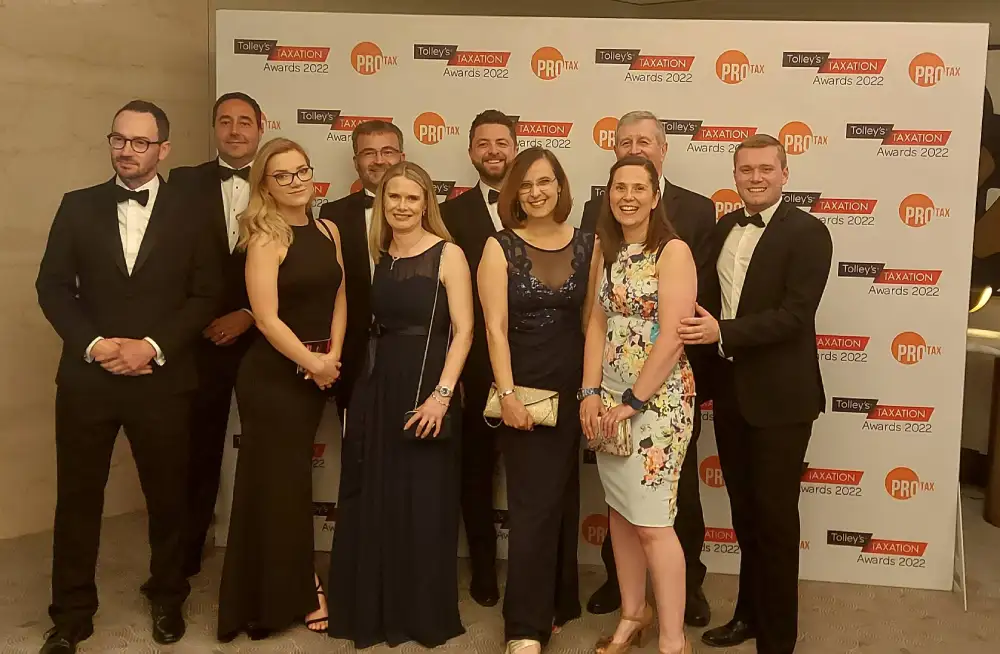 Photo (L/R): David Robinson, Scott Burkinshaw, Kelly McCubbin, Brian Gooch, Rachael Dronfield, Steven Strawther, Jo Grant, Michelle Frost, Chris Chambers, Thomas Schofield
It's been a busy awards season for the Shorts team so far, with our Tolley's Taxation Award win following hot on the heels of our recent Corporate Finance Service Award win at the 2022 Yorkshire Accountancy Awards. A couple of weeks before that, we were named 'Large Firm of the Year' at this year's Xero Awards UK & EMEA.