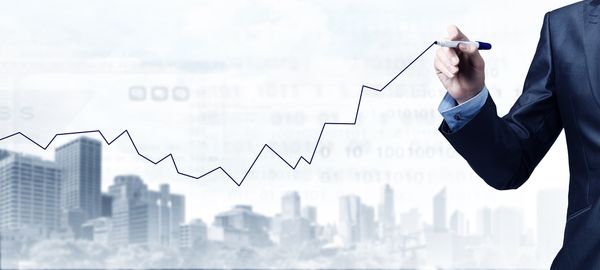 A forecast is a "prediction or estimation (a future event or trend)." Financial forecasts are therefore never certain or factual, they are a best estimate based on logical assumptions. These assumptions can be driven from historical trends and/or relatively known future outcomes. So, the questions therefore must be:
- Why do businesses need good financial forecasting?
When working on forecasting with our clients, a good forecast will;
encourage them to think critically about the future and then plan for it with greater certainty
highlight peaks and troughs in cash
identify opportunities to exploit and provide comfort on the road that lies ahead
enable easy scenario planning – "what happens to cash if we win that new contract / need to close that depot?"
make clients look inward at what really drives their business
allows for tax planning advice to be taken at the right time and
ultimately a good forecast will lead to meaningful interaction with our clients
A good forecast most importantly provides clients with a longer-term vision of what could be achieved with small yet significant changes to their business.
- When will I need a forecast?
Putting good forecasting into place allows business owners plan into the foreseeable future. So generally, we would always advise having a forecast in place. It can also be a significant requirement when looking to secure any short or long-term funding where a business requires cash to survive or grow.
Whether you're a start-up looking for that initial cash investment, or a retiring owner looking to raise funds to facilitate a management buyout, a meaningful forecast is very often the key to a successful outcome.
- How can Shorts help?
We use a combination of well-developed technology, and smart human intervention, designed to provide a really meaningful view of your business. Incorporating specialist forecasting software, we offer the expertise and advice required for either designing and modelling forecasts or reviewing and advising on a forecast already in place.
Our Corporate Finance and Accountancy Services teams work closely to ensure forecasting is integrated seamlessly with our tailored management reporting packs (Genus) giving business owners the ability to make timely decisions based on reliable information. Our strong relationships with debt and equity funders has helped to successfully raise funds for hundreds of businesses, in all economic situations .
Leading a business through change is a challenge and finding the best route to the future you want requires true expertise. Whether you're buying, selling or raising finance for a business, our award-winning Corporate Finance team are with you all the way, bringing strategy, insight and conviction to get you the results you really want. If you are considering a transaction, or would like more details on your future plans, then why not drop us a line today to see how we can help make your ambitions a reality.
Other related news;