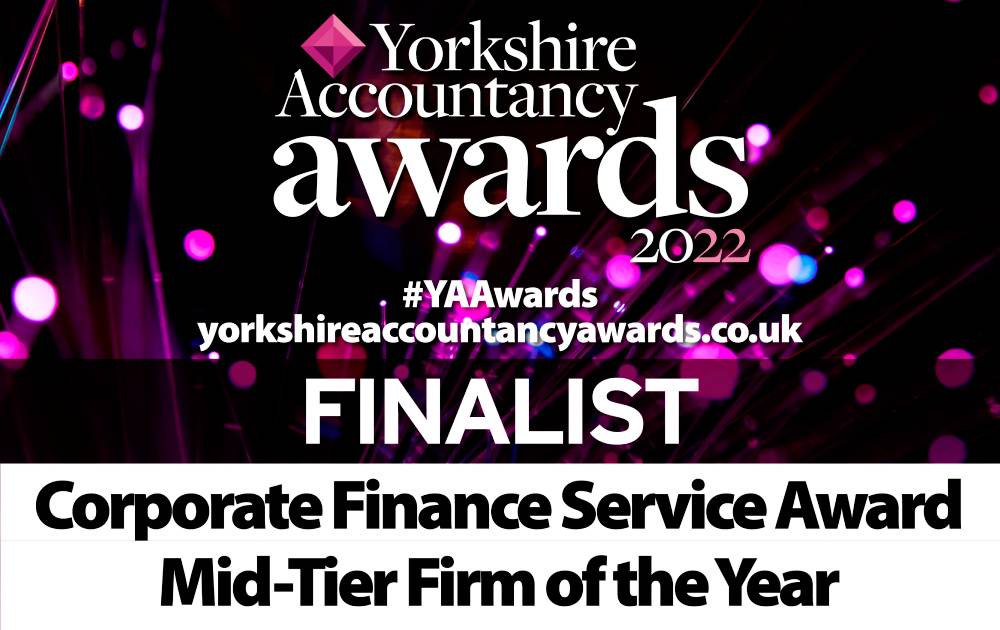 Shorts are pleased to announce a double nomination at the 2022 Yorkshire Accountancy Awards.
Our multi-award-winning Corporate Finance team has once again been recognised as one of the region's finest, and is a finalist for the Corporate Finance Service Award.
The Shorts Corporate Finance team delivers bespoke advisory solutions for a diverse range of client businesses and shareholders. They have continued to demonstrate outstanding technical ability and innovative service delivery and have stood out by leading the way with fresh initiatives.
Meanwhile, the firm has also been nominated for this year's Mid-Tier Firm of the Year award. This award recognises firms that deliver across-the-board excellence, including client happiness, regional and global collaboration, contribution to the regional business community, and progressive career and wellbeing initiatives for the benefit of our team.
The Yorkshire Accountancy Awards is one of the most prestigious regional accountancy awards ceremonies in the industry, which celebrates the success and achievements of the best accounting firms in Yorkshire.
Shorts is no stranger to the Yorkshire Accountancy Awards, with several previous wins across different service lines:
2021 In-House Finance Team of the Year
2020 Accountancy Team of the Year
2020 Corporate Finance Team of the Year
2020 Support Team of the Year
2018 Advisory Firm of the Year
The winners of this year's Yorkshire Accountancy Awards will be revealed at the awards ceremony in Leeds on 5th May 2022.