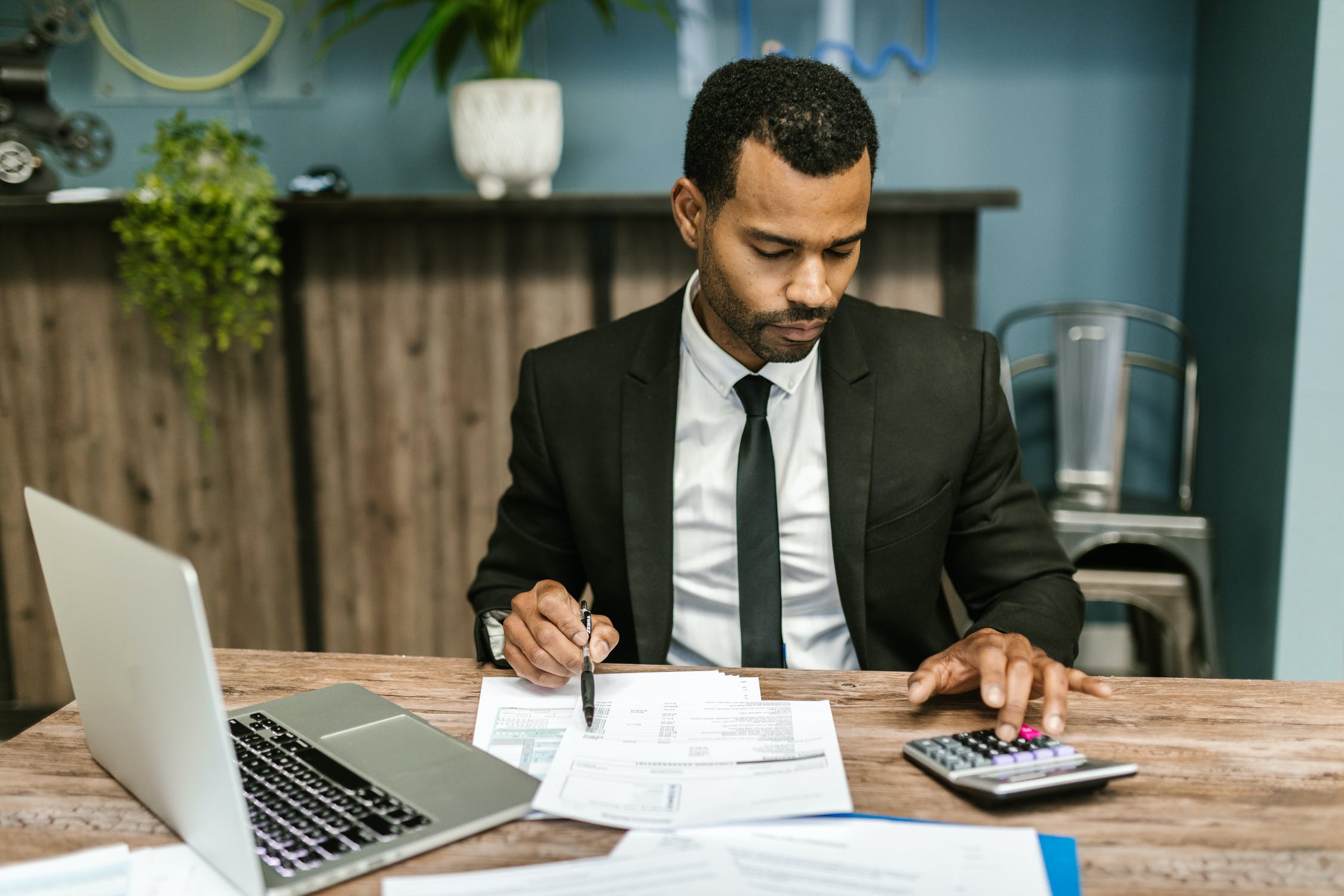 A Finance Director (FD) is a special, high-level figure in a business who takes primary responsibility for financial strategy and growth. Whether through cutting waste, spearheading diversification, streamlining operations, or identifying potential areas for profit growth, an FD is an invaluable figure for a company. The CFO, or Chief Finance Officer, is a similar high-level role to this.
Here are 5 ways a Finance Director can help your business.
1. Developing long term financial strategy
The Finance Director's job is to look ahead and put together a financial forecast and long-term strategy. The accuracy of financial projections can make or break a growing business, particularly in competitive spaces.
A qualified FD will be able to add much needed context to these projections, including the historical data of your business, how others in your industry are performing, as well as wider industry trends, legislative changes, or other external forces.
An FD will also take responsibility for the capital structure of the business, including determining the best mix of equity, debt and internal financing.
2. Cutting waste
When a business is haemorrhaging money, the resulting financial strain can cause tremendous damage to overall growth. Uncontrolled costs are often a result of a lack of strategic spending. Strategic spending is smart, measured and data driven.
Unfortunately, this is a time consuming (not to mention difficult) endeavour that CEOs or Managing Directors may not have the time, nor the resource, to undertake themselves.
One of the central roles of a Finance Director is to identify these inefficiencies, analyse cashflow and drive positive, sustainable change. This could be cutting/re-distributing existing spend or investing in new areas to stimulate growth.
3. Communicating with the wider team
A Finance Director has a unique umbrella view of a business and all the functions. This puts them in a very strong position to work with the operational teams to achieve improvements. This could be working on pricing strategies with the sales team to stock management with the warehousing team.
4. Identifying and plugging gaps in your accounts
Your Trade Creditors and Trade Debtors are very important when balancing your commitments and cashflow.
Your trade creditors relate to your current liability, and tracks money that you owe to other companies you work with (such as suppliers). Trade debtors refers to money that third parties owe to your business, such as monies owed for goods or services your company has provided to other companies.
Agreeing the wrong terms with any trade creditor or trade debtor, or missing payments can cause all manner of headaches. A Finance Director will be able to take ownership of this and ensure any gaps in your accounts are fixed.
5. Raising capital for your business
When it comes to raising money for your company, a Finance Director can make a huge difference. They will be able to help you determine what type of finance, as well as how much finance, is required for your business goals.
They will also bring valuable experience in contract negotiation and due-diligence, to ensure your business can make a successful raise based on the right amount, the right rate and, the right time.
Learn more about the role of a CFO
Shorts recently teamed up with Lucidity for a series of business growth webinars – one of these discussed the importance of Finance Leaders (of which FD is a type), and how these figures can drive company strategy.
You can see the full webinar below:
Need advice? Speak to the Genus team
Genus provides clients with detailed management reporting and projects. from simple accounting software changes to full process reviews and integration of cutting-edge accounting software.
If you are interested in gaining meaningful information, insightful advice and integrated planning advice for your business, speak to the Genus team today.