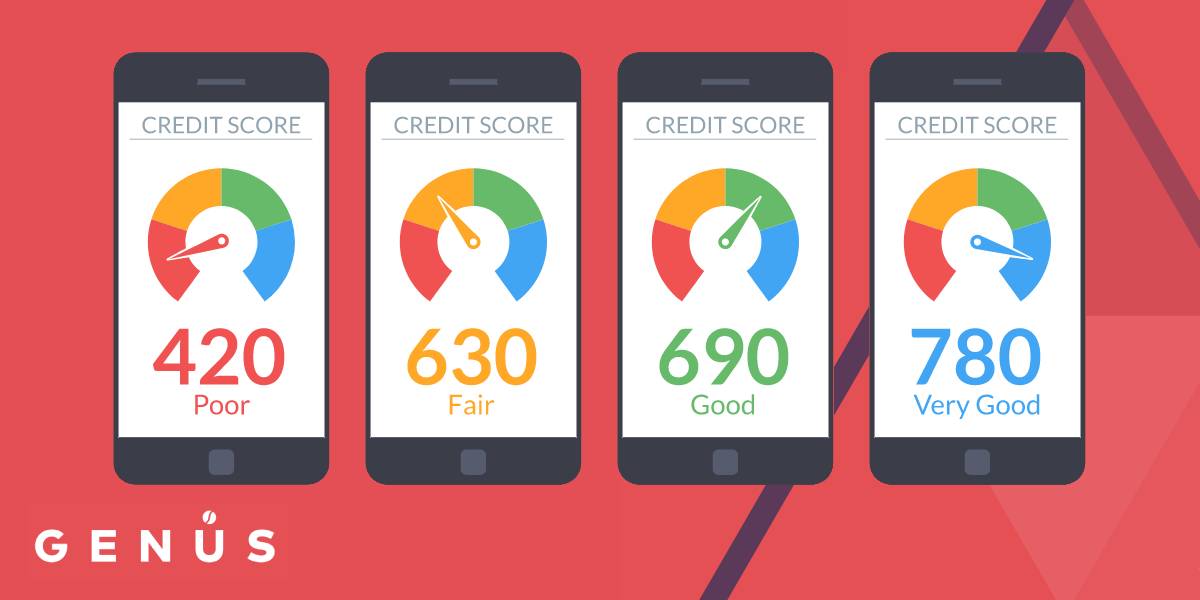 If you've ever borrowed money, you will be familiar with an individual's credit score. A credit score is used as a reference to lenders and helps them assess the risk involved with providing that person with credit. The higher the credit score, the more likely a person generally is to be accepted for credit, they may also be accepted for larger sums.
Credit scores don't just apply to individuals, however; they also apply to businesses.
What is a business credit score?
A business credit score is made up of multiple factors and is designed to give potential creditors a way to measure the creditworthiness of a company. It helps the creditor understand the financial and credit health of a company and allows them to gauge the risk of lending to it.
The credit score of a business will determine whether a business can be approved for loans, how much it can borrow, and also what interest rates they may need to pay.
Learn more about raising funds for a business here.
What factors impact a business credit score?
Much like a personal credit score, a business credit score considers multiple factors relating to the credit history and financial behaviour of a business. This includes, but is not limited to the following:
Whether bills and invoices are paid on time. Late or missed payments will negatively impact the score.
Business account filing. Accounts that are filed late or incomplete could also have a negative impact.
The number of past credit applications. Too many over a set period of time can have a negative impact.
Overdraft limits. A business which exceeds its overdraft limit regularly may find itself with a lower credit score.
Can anyone see the credit score of a business?
Unlike personal credit scores, which are not available in the public domain, the credit score of a business can be viewed by anybody. This means that not only potential lenders will be able to see it, but so will customers/clients, other companies, suppliers, insurers, and would-be-buyers if you wanted to sell your business later.
For a multitude of reasons, keeping your business credit score healthy is extremely important. Here, we will explain how you can improve it.
6 ways to improve your business credit score
Whether you're trying to improve a business credit score in order to unlock greater opportunities for borrowing, preparing your company for a future sale, or are happy with your business credit score and just want to make sure it stays strong, these five tips will help you get there.
IMPORTANT
Credit scores are a complex model of assessing the creditworthiness of a business; these models may vary over time, and some potential creditors may have different criteria to others. This means it is not possible to guarantee a strong credit score. However, there are certain key factors which are generally understood to be important.
1. Make your outgoing payments as efficient as possible
Overdue payments (or worse, payments missed altogether) can be very damaging. Being disciplined and ensuring outgoing payments are made in-full and on-time is a huge step towards gaining a rock-solid credit score for your company.
A disciplined and efficient finance team will ensure that these payments are kept up with, but not every company is large enough to warrant a dedicated in-house team.
For these companies, we recommend deploying handy software and tools to help streamline (or automate) the process of making payments. Xero is a market leading accountancy and finance platform, and for good reason too. It includes numerous tools and optional add-ons that help remove inefficiencies from your outgoing payment processes.
2. Understand the impact of multiple credit checks
Credit checks are not inherently bad – in fact, they are an inevitable component of operating most businesses. You should consider, however, that too many hard credit checks over a brief period of time can be detrimental to your business credit score.
A hard credit check occurs when a full credit search takes place (such as when applying for finance). Hard credit checks appear on your credit report, and too many of them may lower your score. Unfortunately, it is not possible to determine exactly how many checks is considered negative, as different lenders will have different risk criteria.
3. Keep track on your credit score
Understanding how to improve your credit score as a business means knowing what your score is, and what has affected it, whether recently or more historically.
Credit score trackers can keep you informed of your position and eligibility for certain credit products without needing to apply and risk a rejection.
IMPORTANT
It is vital to remember that credit scores provided by reference companies may vary, and that the due diligence conducted by a potential creditor may reach a different conclusion. There are no guarantees, but credit score tracking should provide a good estimate.
4. Utilise external services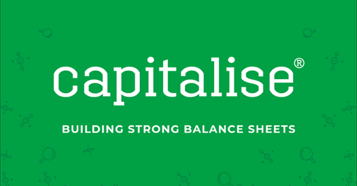 A trusted and reputable business credit score tracker, such as Capitalise, will keep you in the loop, and will be able to offer tailored tips on specific actions that may help drive your score upwards. There are a huge number of financial products to choose from, and this technology can help you find the ones that are most appropriate (and attainable) for your business, without needing to risk a hard credit check when you are unsure.
5. File full accounts in Companies House
The credit score of a limited company may be improved by ensuring full accounts are filed with Companies House. Abridged accounts require less information and therefore allow companies to show less financial information to the public; however, this lack of transparency may have a negative impact on your credit score.
Full accounts, featuring profit and loss, balance sheets, and accountants and directors' reports, may help your credit score providing the accounts prove the business is in good health.
6. Keep your personal credit score healthy too
While a business credit score is separate to your personal one, if you are a company director or owner, the condition of your personal finances may still affect the credit score of your business. This is most common for start-ups or smaller businesses where there is less financial information available for creditors to assess.
Related articles