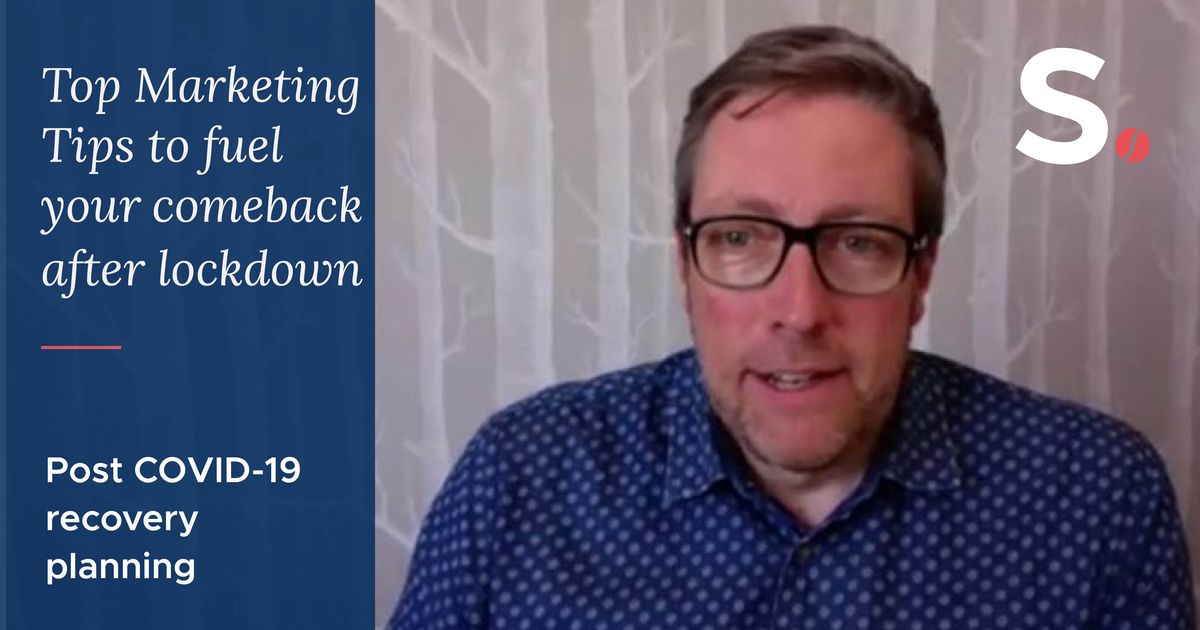 Cost-effective, ROI-focused marketing tactics are a vital ingredient to help your business bounce back and flourish through these uncertain times. Doing nothing is not an option! Here are some top tips to beat the competition and come out the other side stronger and more profitable.
In the second of a series of conversations with business partners, Andy Irvine speaks to Gerry Arcari of Vivid Creative. They discuss the steps business leaders can be taking right now with their marketing strategy to ensure they bounce back stronger when the current COVID-19 lockdown restrictions are finally lifted.
Top Marketing Tips
Below are Gerry's 6 x Top Tips for all brands and businesses to consider when marketing their way through these uncertain times:
Be Inquisitive – do your research, find the weakness in your competition and create marketing strategies that will capitalise.
Be Agile – adjust quickly to changing customer behaviour such as buying patterns, their preferred channels and platforms (where do they hang out?) and your ability to reach them cost effectively with a compelling proposition and conversion strategy.
Be Brave – companies who have not paused their marketing budget are seeing improved ROI statistics with digital advertising as their competitors are simply 'on-hold'. It's the perfect time to take the lead. Don't miss out!
Be Inventive about where you spend your marketing budgets from here on in, but be open-minded to opportunities and be as flexible and as light-footed as possible in testing/trialling them.
Be Exacting ROI is everything - if it can't be measured or tracked and/or it's not making money – stop doing it.
Be Ambitious – this is not likely to be short-term. So, even though we need to think of ways to act now and take action, we need to keep in mind that our world is changing. Think for now, but start considering tomorrow and the future you want to build for your business.
A big thank you to Gerry Arcari for your above thoughts and for taking part in our series of Post Covid-19 Recovery Planning blogs. Please follow the link below to arrange your free post Covid-19 Recovery Planning consultation with one of our team.
Other related articles: