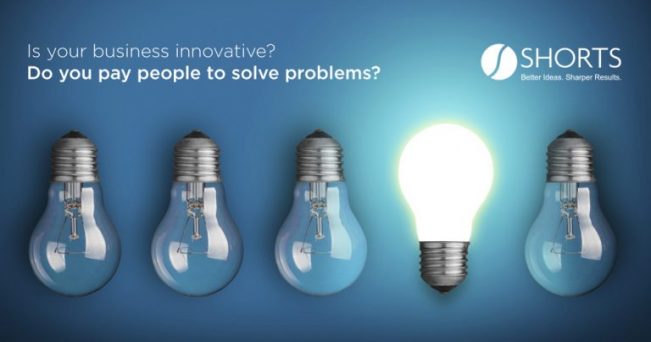 Tens of thousands of businesses aren't claiming government backed R&D tax credits that give tax savings to companies that pay staff to solve problems.
Business aren't always aware of the funding that is available to them…
Companies who develop or improve products or processes might be able to claim R&D tax credits giving tax repayments from HMRC of c.£25 for every £100 they spend on such development.
Don't think you do much R&D? The definition of R&D for tax purposes isn't as onerous as you might think.
You might already be claiming R&D tax credits without specialist help but are you claiming your full entitlement?
Successful claims are often worth over £20k.
HMRC are encouraging more companies to claim.
You have two years to claim for an accounting period.
Companies that derive profits from patents could pay only 10% corporation tax on those profits – this is nearly half the normal rate.
Do you have patentable inventions that could unlock these tax savings?
Shorts' Innovation Taxes Group (ITG) have saved hundreds of local businesses to save in excess of £5m of tax in recent years and will explain to you how businesses can claim R&D tax credits and Patent Box tax reliefs.
The Sheffield Chamber of Commerce, Shorts ITG and Professional Energy Purchasing Ltd are pleased to invite you to a breakfast seminar to hear how the above areas can benefit your business and how you can access them.
Click

here

to book now to secure your place.
Date: Thursday 18th May 2017
Time: Refreshments from 8.00 for 8.30am start
Close: Presentations and Q&A to close 10.00am
Location: Albion House | Savile Street | Sheffield | S4 7UD
Speakers and topics covered will include:
Scott Burkinshaw, The Head of the Shorts Innovation Taxes Group (ITG) - A Chartered Tax Adviser, Scott focuses on providing progressive corporate and personal tax advice. By understanding the objectives of businesses and their owners, Scott is able to draw on his extensive experience to advise on the most tax efficient ways to achieve their short and long term aims. Prior to joining Shorts, Scott was RSM Tenon's head of Corporate Tax for Yorkshire, and was a member of their Research and Development tax relief and international tax teams. He also has significant experience of advising on business disposals and acquisitions.
Linda Spencer, Managing Director of Professional Energy Purchasing Ltd - In partnership with Sheffield Chamber of Commerce & Industry providing the Sheffield Chamber Energy Service. We provide an energy purchasing service for Gas, Electric & Water utilities to help our clients buy their energy at the right price and at the right time. We specialise in advising on industry u[pdates that may affect costs and help in looking at other energy saving opportunities for our clients (such as CCL relief, DCP161 and funding available for Energy project improvements).
Would you like to pay less corporation tax and obtain funding for your business? Click here to book your place now.