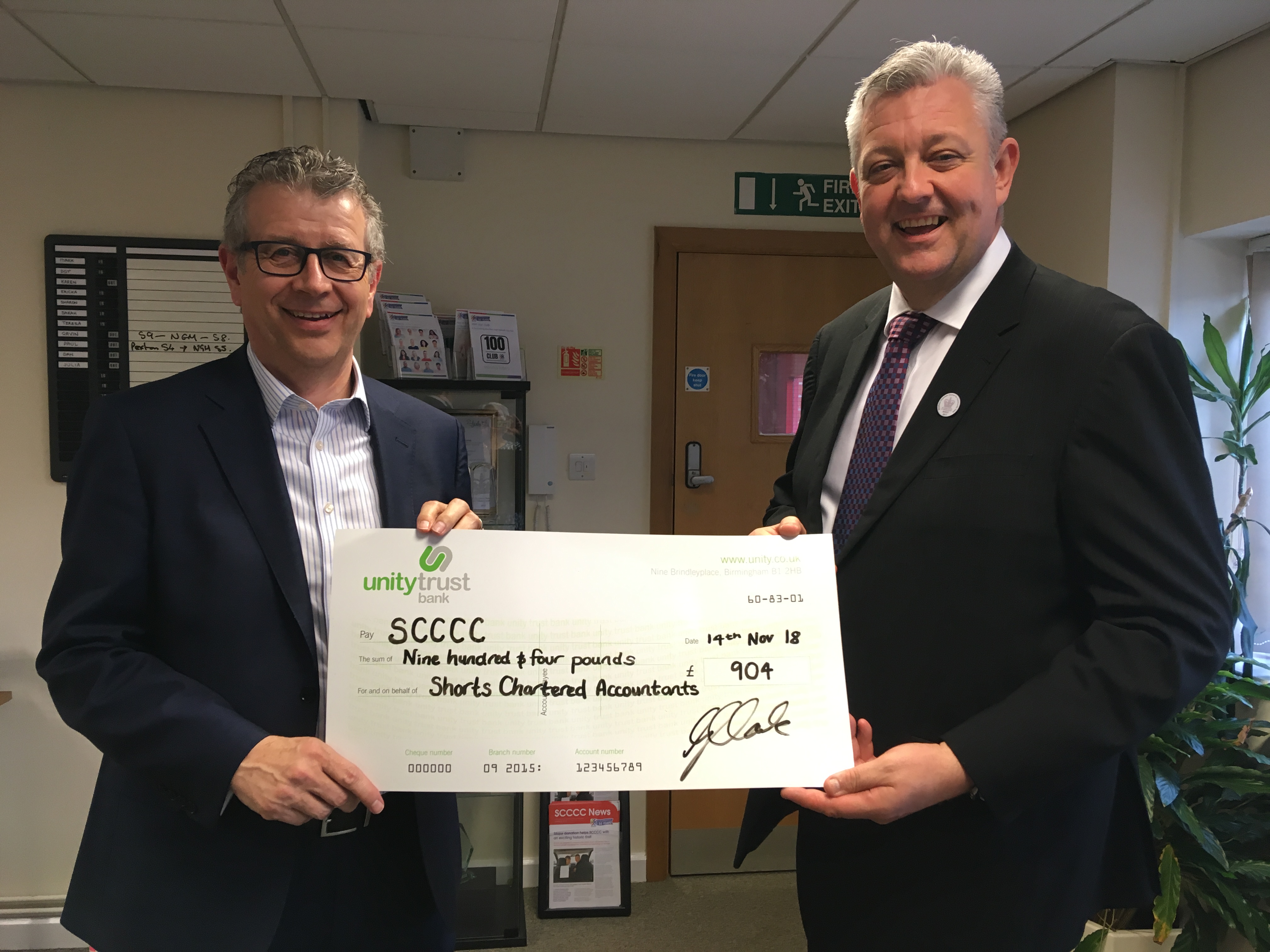 Shorts are proud to support Sheffield Churches Council for Community Care (SCCCC) with a donation covering the cost of running the charity for one day.
The work that SCCCC does, helps older people in their own homes and supports them if they are admitted to or discharged from hospital or living in a residential home. They aim to prevent loneliness and isolation amongst older people, providing them with emotional and practical support such as emergency shopping, moving furniture, feeding pets and holiday checks to support family members who need to take a break; having a real impact on the people they help, and their families.
Chris Chambers, Shorts' Senior Partner commented "The team at Shorts are often involved in charity fundraising for a number of causes. However, fundraising for the older generation is often overlooked and it is such a growing problem in our society. Every one of us has elderly relatives, whether parents, grandparents, uncles, aunties etc, and every day there are thousands of older people needing our help. When I heard about the wonderful work that SCCCC do and how much it costs for them on a daily basis just to run their charity, I felt moved to support them by making a donation covering a day's costs."
We have opted to cover the costs of Wednesday 5th December 2018 and are looking forward to hearing more about the work supported over that day. SCCCC would like to involve other local businesses, by asking them to pledge their support and to contribute towards an upcoming date.
For more information on the work that SCCCC do, please visit their website or read more about their upcoming fundraising events;
Pictured - Shorts' Senior Partner Chris Chambers presents a cheque to CEO Mark Storey.
Other recent articles;