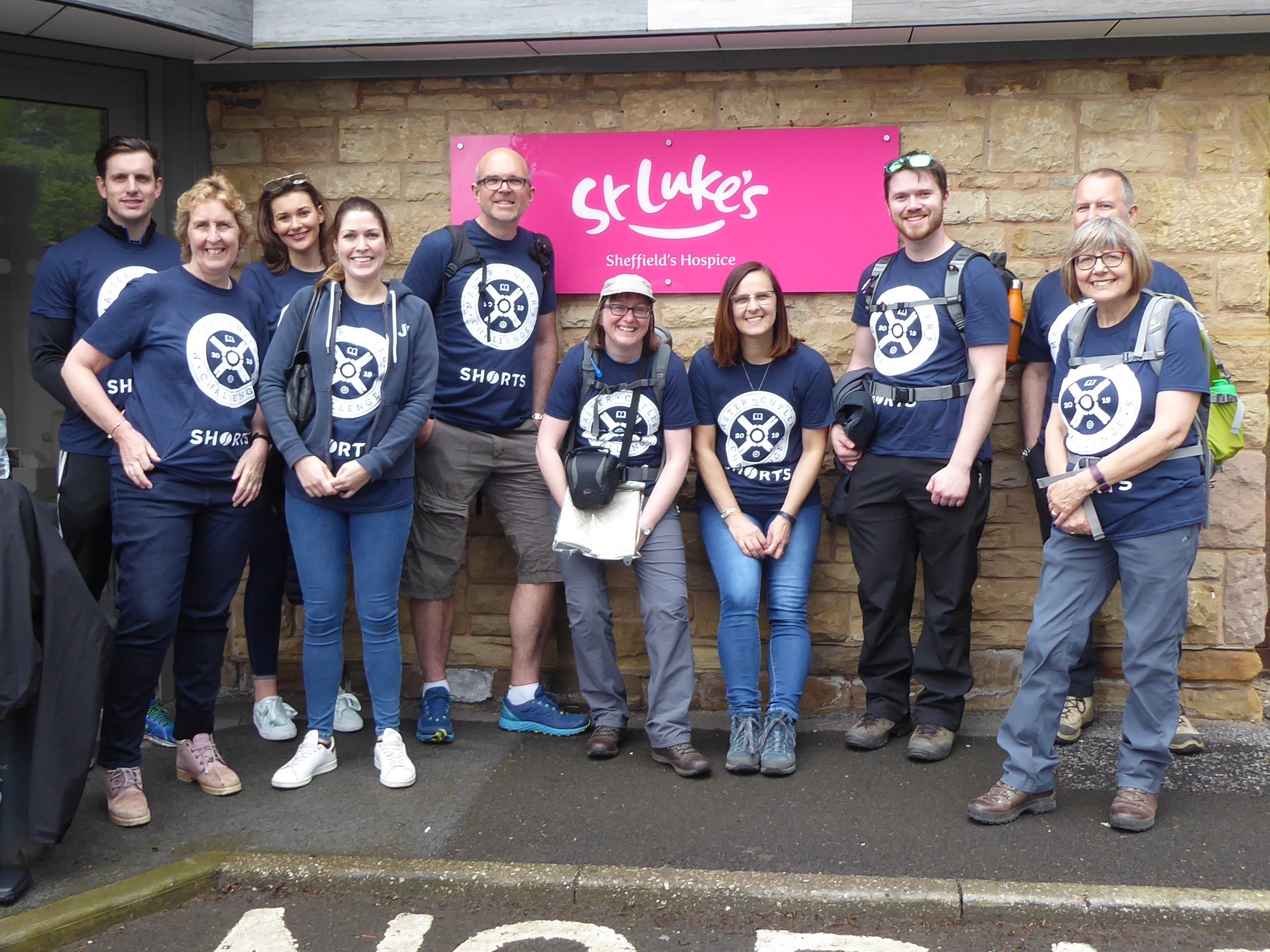 On Saturday 9th May, our team of 11 walkers set off from Rotherham Hospice, and completed the route of just over 13 miles, to finish at St Luke's hospice. Our sponsored walk was in support of the 2019 Master Cutler's Challenge, and followed the five Wiers Walk for much of the way. The walk took just over 4.5 hours to complete and the weather was unexpectedy sunny and fine with only a brief shower towards the end of the day.
The Master Cutler's Challenge is this year supporting St Luke's Hospice in Sheffield and Rotherham Hospice so it seemed the logical choice, to arrange a sponsored walk covering the distance between the two hospices. Each year, businesses across the city region are invited to join the Challenge, and raise as much as possible over the summer for the two charities. Shorts have already been busy, raising over £1,700 so far with dress down Fridays, monthly cake sales and a variety of office sweepstakes and Last Man Standing competitions.
Everyone made it to the end of the walk, with no major problems, (other than a few blisters and a swollen ankle at the end). See See pictures and a short video from start to finish of the walk below:
Pledges for our sponsored walk are still being collected, but it expected that we will have raised in the region of £1,200 towards the Challenge. We are extremely grateful for all donations that have been made so far, and if you would like to contribute towards our efforts, then please visit our Virgin Money Giving page where you can pledge your donation, quoting 'Sponsored Walk' in the message. Thank you for all of the support and donations contributed - Shorts are supporting the Master Cutler's Challenge.
Further events are planned over the summer, and it is hoped that before the challenge ends in September we can reach our target of £5,000.
Other similar articles;
Why not drop us a line and begin your journey with us today?