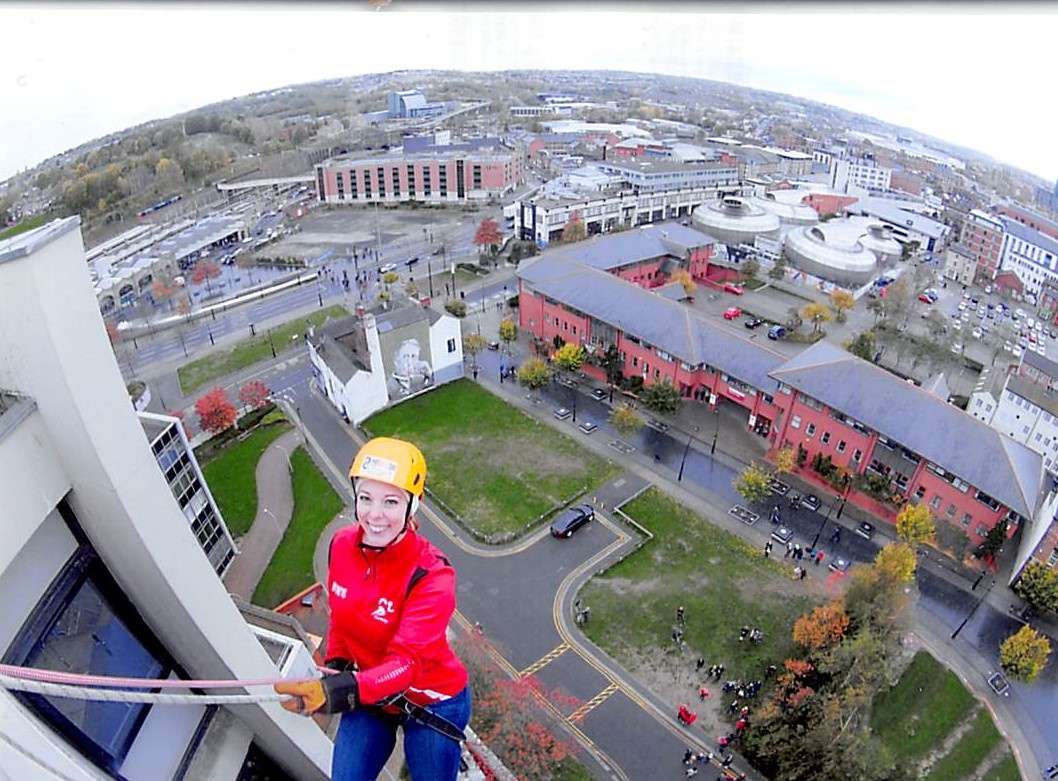 Ben Frost, Karen Sherwood and Tony Nunn recently faced a 120ft abseil to raise donations for the Red Cross.
The trio abseiled down the landmark Sheffield Hallam Owen building alongside the words of Motion's poem, What if. Ben Frost bravely scaled the building clad in a Grim Reaper costume, luckily his courageous choice of clothes didn't tempt fate.
Andy Irvine, Shorts' Managing Partner commented "Well done to all those who bravely took part. Shorts are proud to support the British Red Cross and the work that they do by supporting events such as this one."
The donations raised will aid the British Red Cross as they support millions of people in the UK and around the world who are going through crisis. Information on their website confirms that "Within the UK the British Red Cross provide people, equipment space and resources to those who are affected by an emergency, whether this is a fire in a family home or a large scale national emergency. The Red Cross also focus on providing care and support to victims of modern slavery and human trafficking, they work in the UK and internationally to increase the number of care, support and protection programmes."
The team have currently exceeded their original target of £500 and are delighted with the amount currenly raised, anyone wishing to support the group with a donation can follow the link below to the justgiving page.
Pictured: Karen Sherwood bravely abseiling down the Sheffield Hallam building.