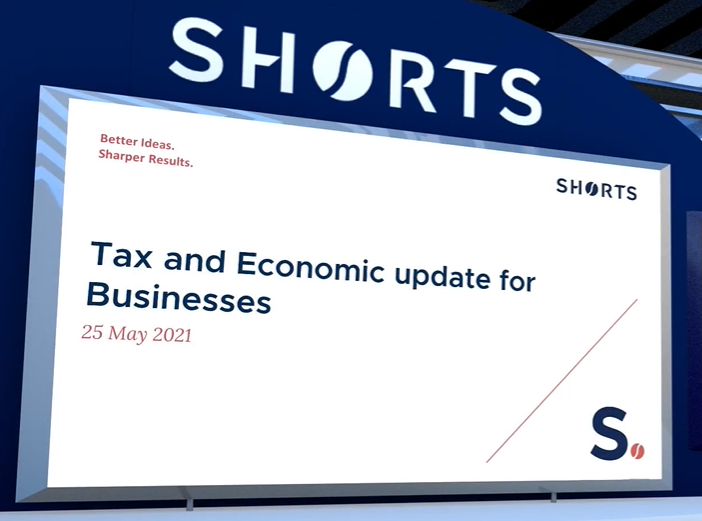 On May 25th 2021, Shorts hosted a Tax & Economic Update for Businesses & Business Owners webinar. This special event offered an essential update for business owners on the prospects for the UK economy and the latest key tax-saving ideas.
This event featured a guest appearance from James Martin, Director of Policy at British Chambers of Commerce, covering what he feels the key challenges and opportunities are for UK SMEs and how the British Chambers can help businesses have a say and influence policy.
The event also featured details of the latest key ways in which business owners and their businesses can currently save tax.
For a full recap of the event, featuring James Martin's complete presentation, click below.
All images in this article are courtesy of British Chambers of Commerce.
BCC Research Programme Results outline state of play for UK businesses
The 2020-21 BCC research programme consisted of three strands:
Quarterly Economic Survey (QES). Est. 1989, the UK's largest
independent business survey. c6,000 respondents each quarter.
Thematic Business Surveys. Carried out quarterly on specific business issues. c1,000 respondents.
Covid-19 Business Impacts Tracker. Carried out throughout 2020 c600 responses per week.
Profile of respondents in a typical survey.
Around 50% of respondents report they export

Around 25% are manufacturing, 75% are in the service sector

Around 95% are SMEs (fewer than 250 employees)
The key findings of the British Chamber of Commerce Research Programme
The presentation covered the most important findings of the British Chamber of Commerce Research Programme, offering valuable insights into how businesses are dealing with the challenging impacts of the last year.
Q2 2020 saw the biggest declines in business activity indicators in the history of the QES dataset, with 73% of firms reporting decreased sales (see below).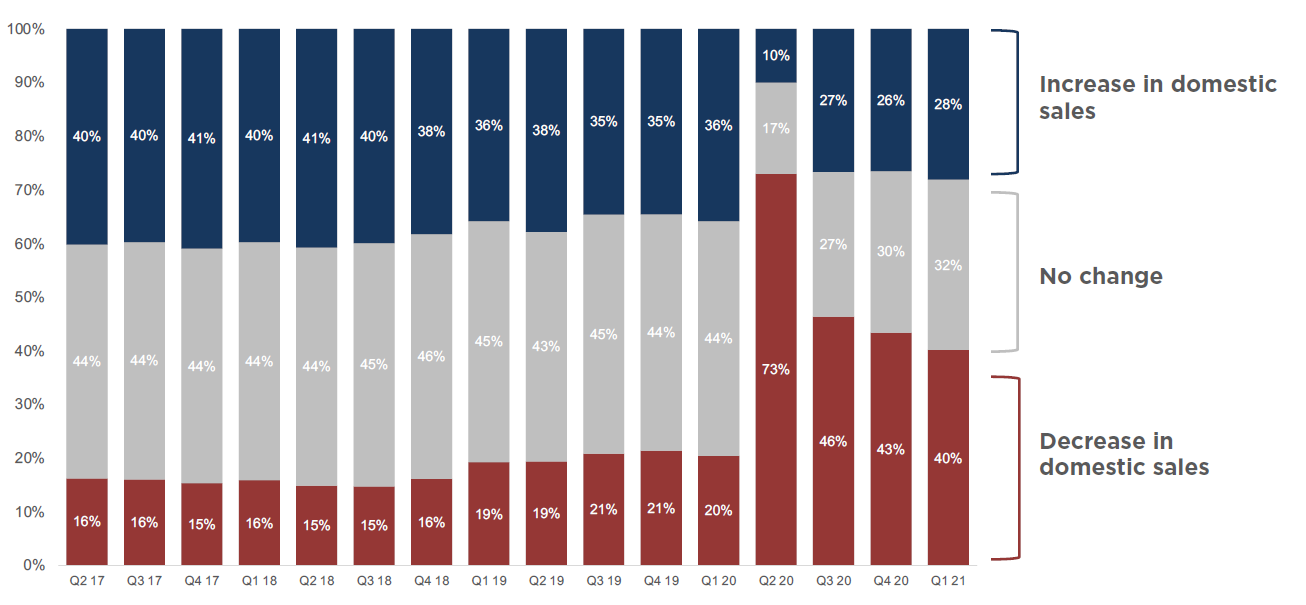 B2C service sector firms have been consistently hardest hit throughout the crisis. 94% of hotels & catering firms reported decreased cash flow in Q2 2020, compared to 64% reporting a decrease overall.


Smaller firms were also more likely to report decreased
cash flow than larger firms.


In Q2 2020, the percentage of firms overall attempting to recruit
dramatically shrunk with only 25% seeking new staff, compared to the 2018-19 average of 57%.


The BCC Covid-19 Business Impacts Tracker found high levels of reliance on the Job Retention Scheme with 71% of respondents furloughed at least 1 member of staff in May 2020. See below: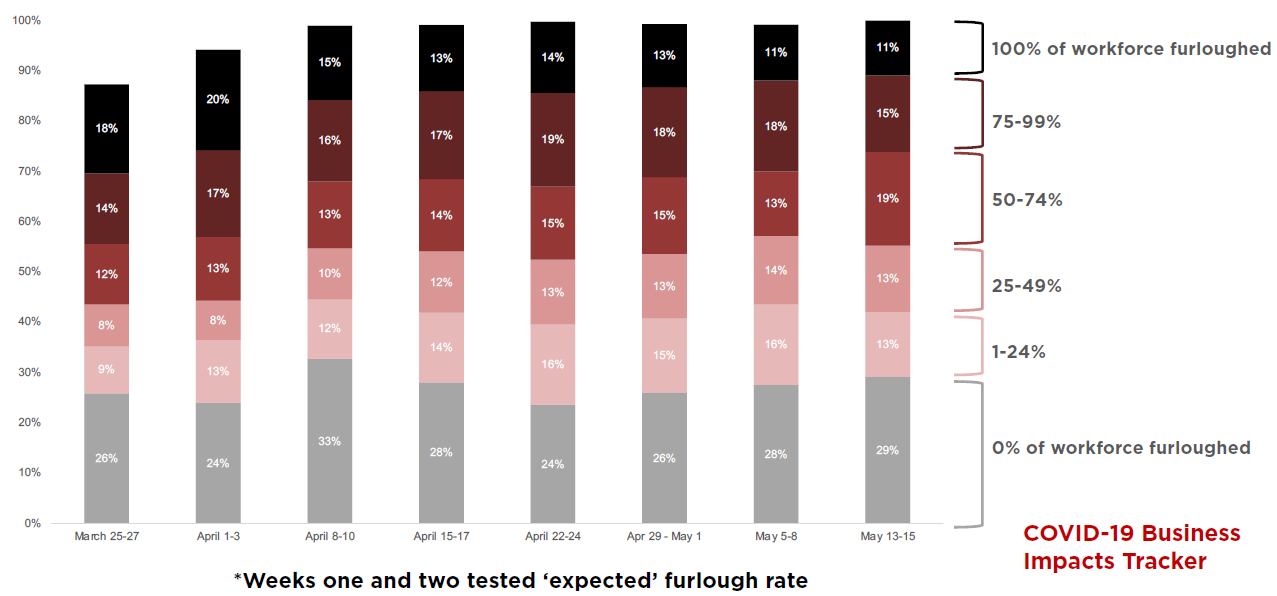 Businesses attempting to access found greater success from the Bounce Back Loan Scheme than CBILS (see below)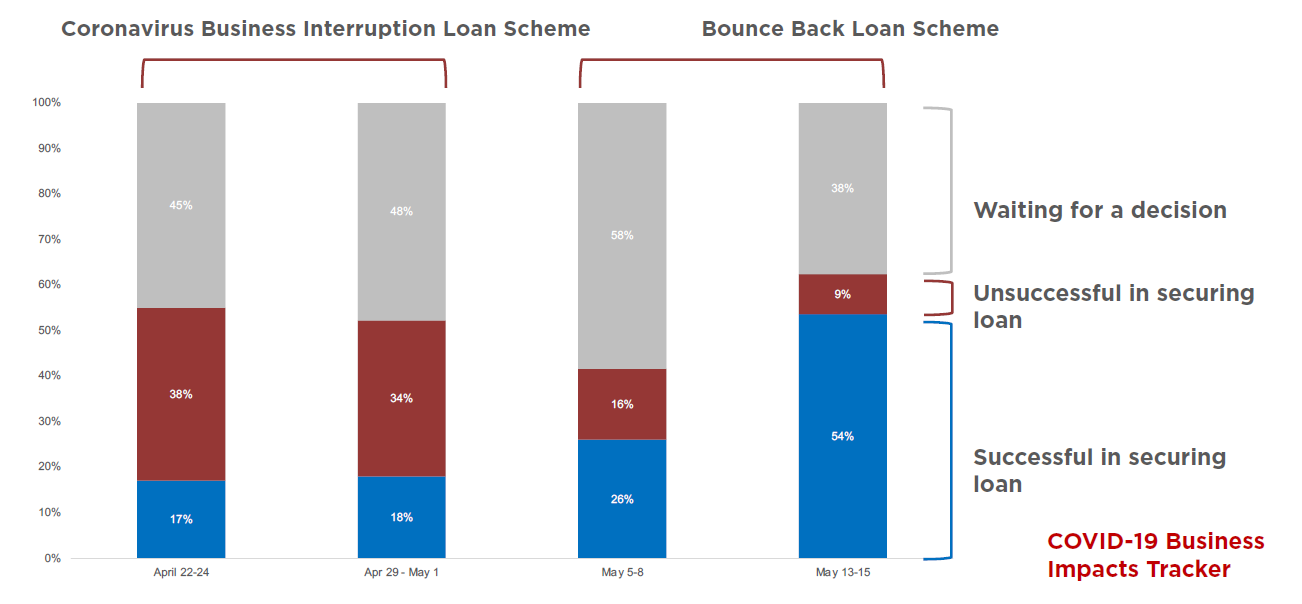 The manufacturing sector is seeing a faster rate of improvement than the services sector, though both sectors' sales indicators remain in 'negative territory'.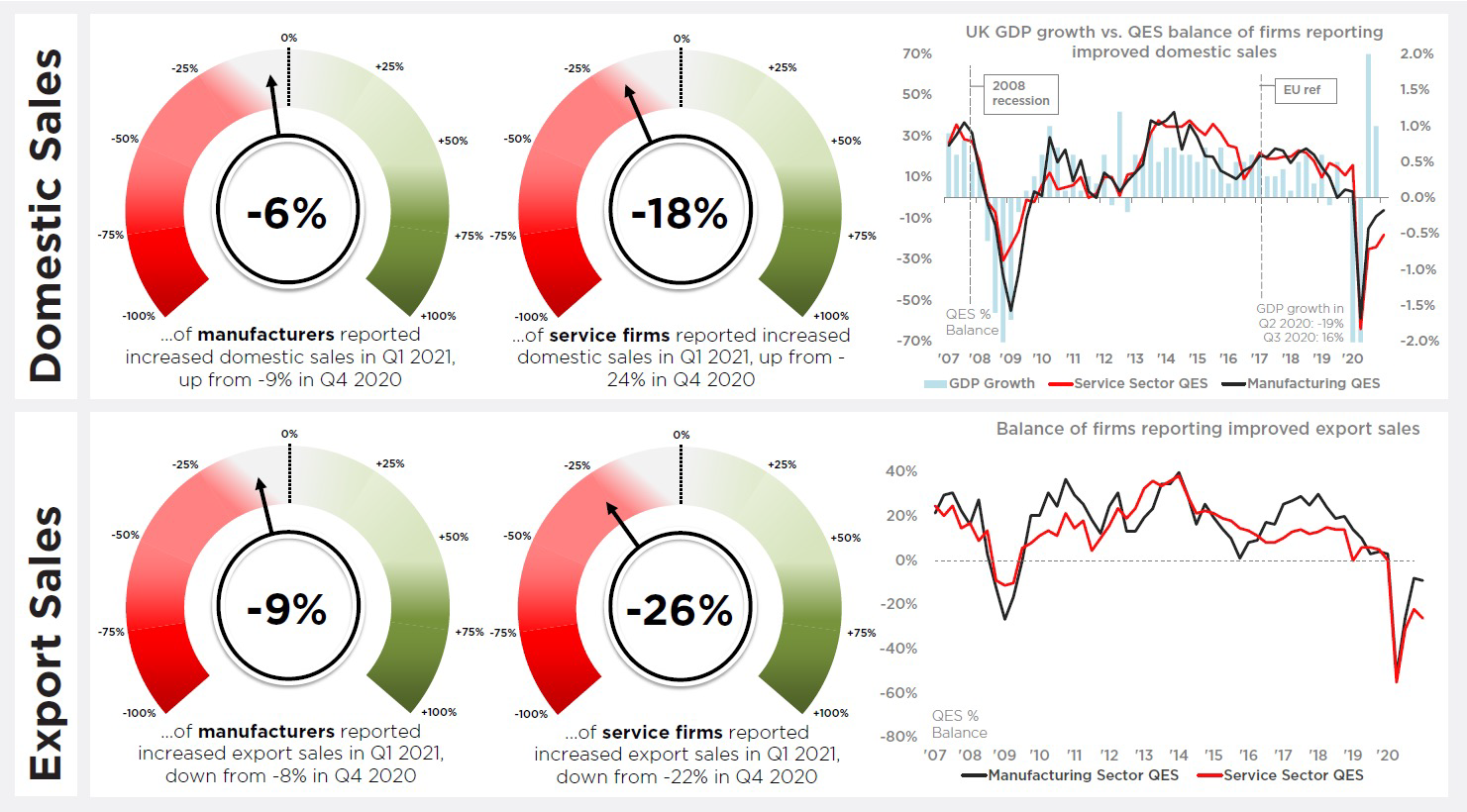 More than half of retailers/wholesalers expect their prices to increase over the next three months. In Q1 2021, QES showed that while business conditions remained at historic lows, a greater percentage of firms were confident their turnover would increase over the next twelve months.
Got a question? Speak to the team today
A lot of ground was covered in this event, and you may have questions about the various findings of the BCC research, as well as the additional tax saving advice featured in the second part of the event.
If you have any questions, we welcome you to get in touch with one of our team, who will be happy to share their extensive knowledge with you. Furthermore, you can contact the British Chamber directly through their website.