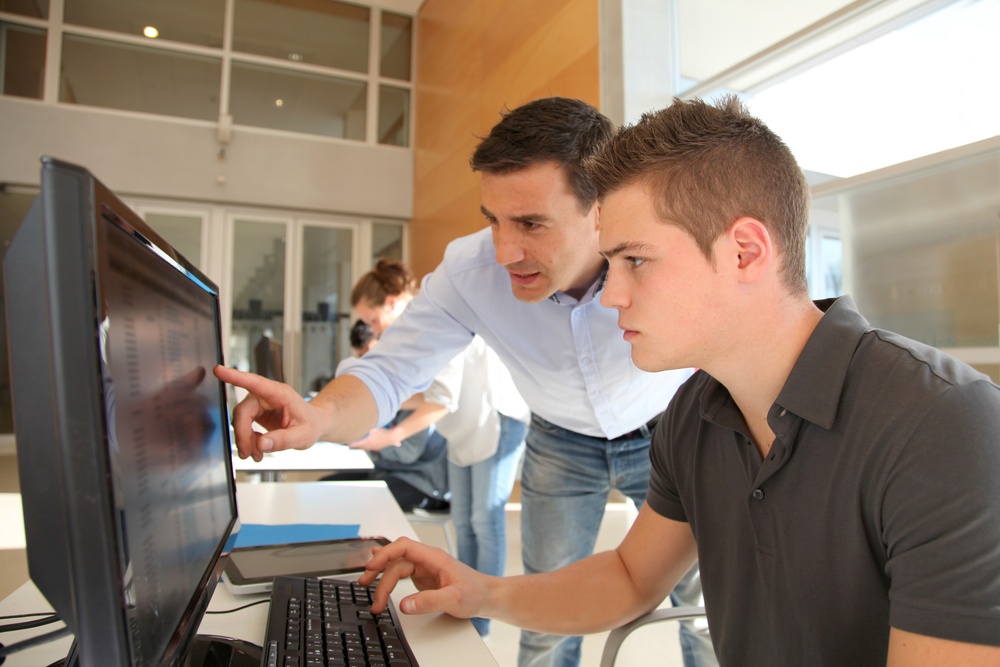 2017 could easily have been seen as a year of technological advancement, whether it's a new smart watch or a virtual assistant called Alexa, technology is making all our lives easier and more automated. Similarly, the accounting profession experienced great advancements, particularly in accounting software that is based "on the cloud".
What is cloud accounting software?
Essentially, cloud accounting software (such as Xero) is exactly the same as any other accounting software, except you access it via a web browser, such as Google Chrome or Microsoft Edge. This makes managing your accounts much more accessible, as you can simply log on via any computer, tablet or mobile (you can even invoice your customers from your sofa!).
Why Move to "the Cloud"?
The ability to log on via any device is a clear advantage here, not just because it allows you to be flexible with how you manage your accounts, but it also means your accountants and advisers can access your accounts remotely and provide that much needed advice.
Xero, our preferred cloud accounting software, also helps reduce the amount of work that you have to do as nearly all day to day accounting necessities can be handled seamlessly and often automatically but without any compromise on the security of your data. For example, it can be set up so that regular customers are invoiced automatically, recurring journals are posted on a monthly basis and inventory levels are adjusted when you make your purchases or sales. Not only does this save you time, but it also saves you from storing paper copies as these are saved online within the Cloud software. This also means you don't need to save backups of your data, as it is all retrievable online!
There are also hundreds of 'add ons' that can be combined with your cloud software, to add that extra value to your accounts. These 'add ons' can include automating your expenses system with TripCatcher, automatically processing paper invoices with AutoEntry or even managing inventory and production numbers with Dear. There are hundreds more possibilities, but these are just some that our clients find most useful.
How do I move to "the Cloud"?
As with moving to any new accounting system, there is a decision to be made regarding just how much historical data you will need to keep. For clients who consider historical data non-essential, we can use Xero's import templates to get opening balances onto the cloud. However, if full historical data is required for comparison there is another useful 'add on' called MoveMyBooks which can handle this by exporting data from your old system, and importing directly into the new one. Once this is done, we can advise you on any inbuilt features or 'add ons' we think you would benefit from and provide support throughout the first few months whilst you get to grips with it all! We can also review your chart of accounts to ensure they are set up to deliver the information you need to run your business.
Who is it for?
In truth, no one company is more suited to cloud accounting than another, we believe that due to the flexibility allowed by cloud accounting and the associated 'add ons' it can be perfect for contractors or larger SME's. There are also 3 packages with Xero, each offering different features, meaning we can have a chat beforehand to understand your needs and guide you to which one would be most suitable. (Packages start from as little as £10/month so this could be an accounting solution to suit those with small or larger budgets.)
Our Conclusion…
We believe that our role is to advise our clients on how they can reach their business goals, and we also believe that the right accounting software plays a huge part in this. To us, Xero is the market leader in this field, as it provides a seamless and easy to use solution to the user, and also gives us the more detailed level of reporting we need to analyse your performance and guide you towards your goals.
If you'd like to discuss any of this in more detail, please contact a member of our team to arrange your free consultation.
Other related articles;