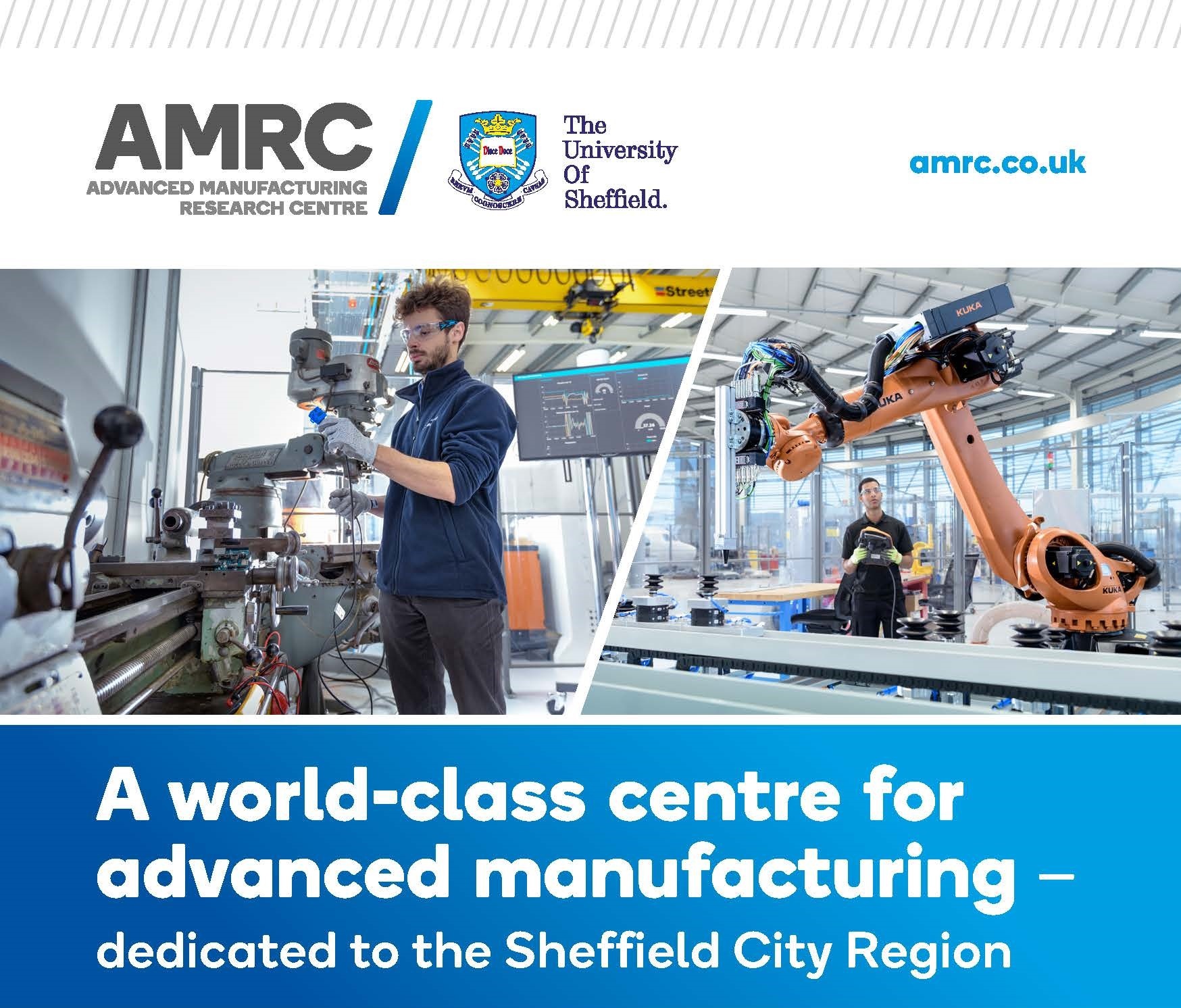 Shorts are committed to promoting, supporting and helping grow local innovative businesses in the region. As such we have established key ties with organisations and associations in the local business community to provide the best network of support possible for our clients.
The AMRC is a world class centre for advanced manufacturing dedicated to the Sheffield City Region. Its goal is to help the region's manufacturing community access advanced technologies that will drive improvements in productivity, performance and quality. These technologies are already being used by Boeing, Airbus, McLaren, Rolls-Royce but they are also accessible to small and medium sized firms in the region.
The AMRC's areas of expertise include: Machining, Integrated manufacturing, Composites, Castings, Design & Prototyping, Structural testing, Medical, Additive Manufacturing, Virtual Reality, Robotics and Automation and 3D Printing.
They can also support businesses with skills provision via the AMRC Training Centre which works with more than 300 SMEs in the Sheffield City Region to add real value to their businesses. For employers, they can provide qualified employees with a tailored set of skills and hands-on experience; for the young people of the Sheffield City Region, they can provide the foundation for a rewarding career in some of the world's most innovative industries.
Put simply, whether you are an SME manufacturer that wants to improve your productivity or just want to know more how the AMRC can help you, Alan and his team will be happy to help.
If you would like to know more about how the AMRC can support your business, please contact Alan directly on 07864 950 360 or email a.lyons@amrc.co.uk.