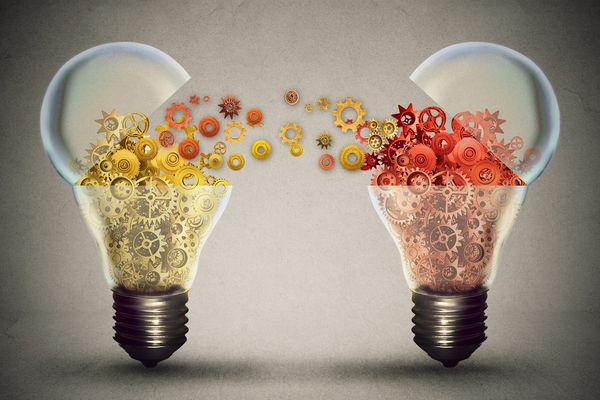 European regulations have a significant impact of this area of R&D and this is something which may change depending on the outcome of Brexit.
This article considers the rules as they apply at the time of writing. Innovative companies often seek support from a variety of different sources - we frequently come across clients who are eligible to claim R&D tax relief who have also received grant funding. It is important for companies to understand, in advance of applying for grant funding, what the impact of this will be on their R&D claim as in certain circumstances, claiming grant funding will seriously impact on a company's ability to claim R&D relief.
In order to understand the way in which grant funding interacts with R&D tax relief, it's necessary to appreciate the difference between the R&D scheme for SMEs (essentially, companies with less than 500 employees and either turnover of less than €100m or gross assets less than €86m), which provides around 25p relief for every £1 spent on R&D, and the RDEC scheme, which provides relief at 9.7p per £1 spent. A company which meets the size requirements to be a SME may be forced to claim relief under the RDEC scheme in certain circumstances, the receipt of grant funding being one.
The first question to determine is whether the grant is Notified State Aid. The SME R&D scheme is so generous that it itself is deemed to be State Aid – and EU law prohibits a company from receiving more than one State Aid for a project. Therefore receiving even a penny by way of a Notified State Aid grant would prohibit a company from claiming R&D relief for a project under the SME scheme. Once the grant has been received, it's too late – a company can't repay the grant to get back into the SME scheme – so this needs considering in advance.
If a company receives a non-project specific grant which is Notified State Aid then it cannot claim for any relief under the SME scheme; therefore, if you are considering applying for a grant which is Notified State Aid, then it is worth ensuring the grant application is for a specific project, so any other R&D projects you undertake are still eligible for SME relief.
What determines whether a grant is Notified State Aid? This depends on detail within competition law and can be complex to determine; as a general rule of thumb, grant funding administered by national or local government is likely to be State Aid, whereas grants administered directly by the EU (e.g. Horizon 2020) are not. However, even if a grant is State Aid, it may not be Notified State Aid because it falls within one of a number of exemptions from notification; the main one we come across being the De Minimis exemption. Grants which come from other bodies, for example, charities, cannot be state aid. Knowledge transfer partnerships are not state aid either.
What if you are receiving grant funding which isn't Notified State Aid? Here the impact on the R&D can be less costly. For non-state aid grants, relief remains available under the SME scheme for the net qualifying costs incurred by the company; and as a bonus, relief is available under the large scheme for the grant funded costs!
For example, Innovation Limited, a SME, incurs staff costs of £200,000 on a qualifying R&D project. The company would receive the following contribution to its R&D spend in the circumstances below:
| | | | | |
| --- | --- | --- | --- | --- |
| | Grant funding (£) | R&D relief – SME scheme (£) | R&D relief – RDEC (£) | Total contribution to R&D (£) |
| No grant received | 0 | 50,000 (200,000 x 25%) | 0 | 50,000 |
| Notified State Aid grant of £20,000 | 20,000 | 0 | 19,400 (200,000 x 9.7%) | 39,400 |
| None State Aid grant of £20,000 | 20,000 | 45,000 ((200,000-20,000) x 25% | 1,940 (20,000 x 9.7%) | 66,940 |
From 1st January 2018 the RDEC scheme has been increased to provide relief at 9.7p for every £1 spent.
In this case, the company is worse off receiving the Notified State Aid grant than if no grant had been received at all. The optimal position in this example is if the grant received by the company is not Notified State Aid.
Hopefully this brief article has set out some of the points that need to be addressed when considering applying for grant funding. If you have any question on R&D, grants, or how the two interact, please contact one of the Radius team.
Unsure whether you qualify for R&D Tax reliefs? Why not download our quick and simple eligibility checker. A short series of questions will let you know within 10 minutes of your time whether you could be able to claim. Download your copy of the guide to find out.
Further reading: