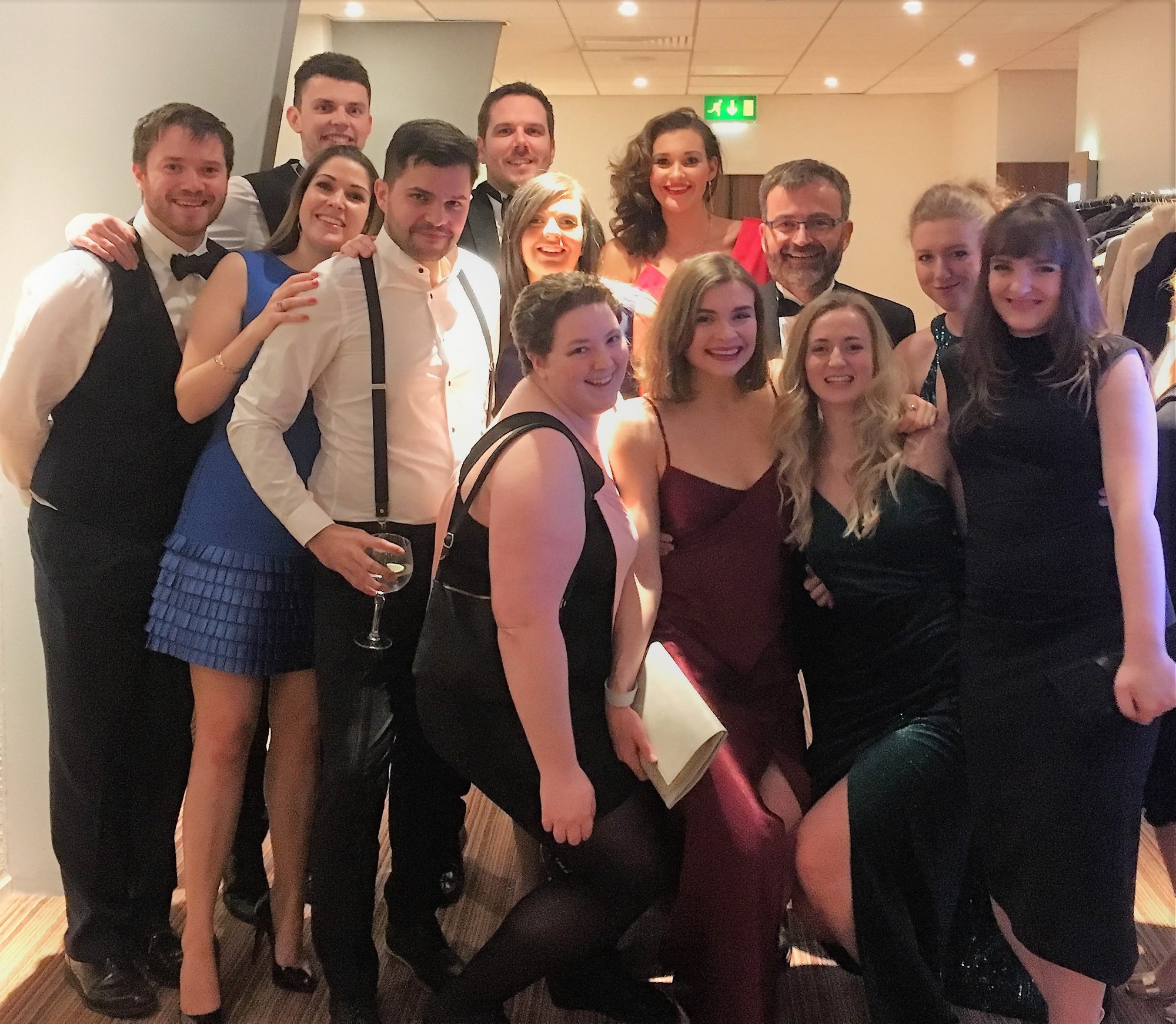 Emma Mosley recently completed her placement year with us, being the third year of her four year Accounting and Finance degree course at Sheffield Hallam University. At the end of her placement, we asked her to put together a short blog, covering her thoughts on the time she spent with us. Here, in her own words -
Why did I want my placement year with an Accountants?
Having previously worked in lifeguarding, tutoring and a showroom I had no experience in the service sector before my time at Shorts. Coming from this kind of background I attempted to avoid the stereotypes you hear about financial sector jobs. I also ignored what people told me when they found out I wanted to go into accounting, which had often ranged from "Why would you want to be one of those boring people?" to "You're definitely just in it for the money".
What I expected
Having initially gone for an interview for a placement without much of an idea of any job role, I had no idea what to expect of the job. Throwing myself straight into this new role on my first day I started out learning completely new software I had never seen before in both Auto Entry and Xero.
Sitting there I was given all the jobs everyone else hated that no one wanted to do, with apologies for them giving me the jobs such as Auto Entry. The whole time, I was sat there loving every minute, having never seen this before, I loved to see how the software worked and straight away enjoyed my job.
My Job Role and Responsibilities
From that first day I have continued to work on systems such as Auto Entry, Receipt Bank, Xero and Sage learning something new every day. Whether this was something small like how to post a journal or, when I was first starting out, something larger such as how to use an accounting system at all.
Throughout the year I have been given more to do as I learned more about the software I was using and how best to communicate with other people in a professional manner. For example, I began to work on projects where I would go out of the office to help train clients on the use of Xero accounting software and then provide further support via emails and phone calls.
One of the main responsibilities I have been given over the year has been dealing with the new Making Tax Digital (MTD) legislation. Over the year I helped to organise the firm's response to MTD including dealing with the firm internally as well as co-ordinating phone calls and checks on all the firm's 1000+ clients.
What I Have Learnt
Looking back at the past year I can tell how much I have changed both professionally and personally. I know that doing a placement year at Shorts has helped me with both my accounting understanding and my communication skills. I will be taking so much away from this year as I return to my studies to finish my degree. I have loved the job I have done while on placement at Shorts, not only because I have enjoyed the work I was doing, but because I have worked with an amazing team of people.
I have enjoyed this year more than I could have ever expected that I would. Not only dealing with professional work I have loved joining in on out-of-work events whether they were team-building lunches, out-of-office networking events, in-office charity events or out-of-work events we have attended as a full team department. This entire year has been amazing, and I couldn't have asked for a better group of people to work with.
Accounts Partner, Malcolm Pope commented "Over the last year, it has been a pleasure to have Emma spending her placement year at Shorts. She very quickly settled in and has proved to be a diligent and enthusiastic individual, who during her time with Shorts made valuable and positive contribution to the team. We wish her every success with the final year of her degree and in her future career."
A selection of photographs from Emma's year with Shorts.
Christmas Jumper day 2018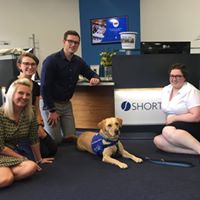 Visit from Support Dogs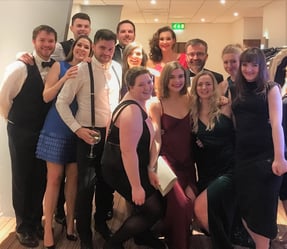 Interprofessional Ball 2018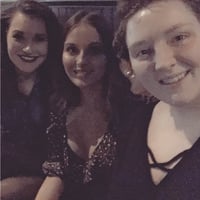 Staff social evenings
Other news: