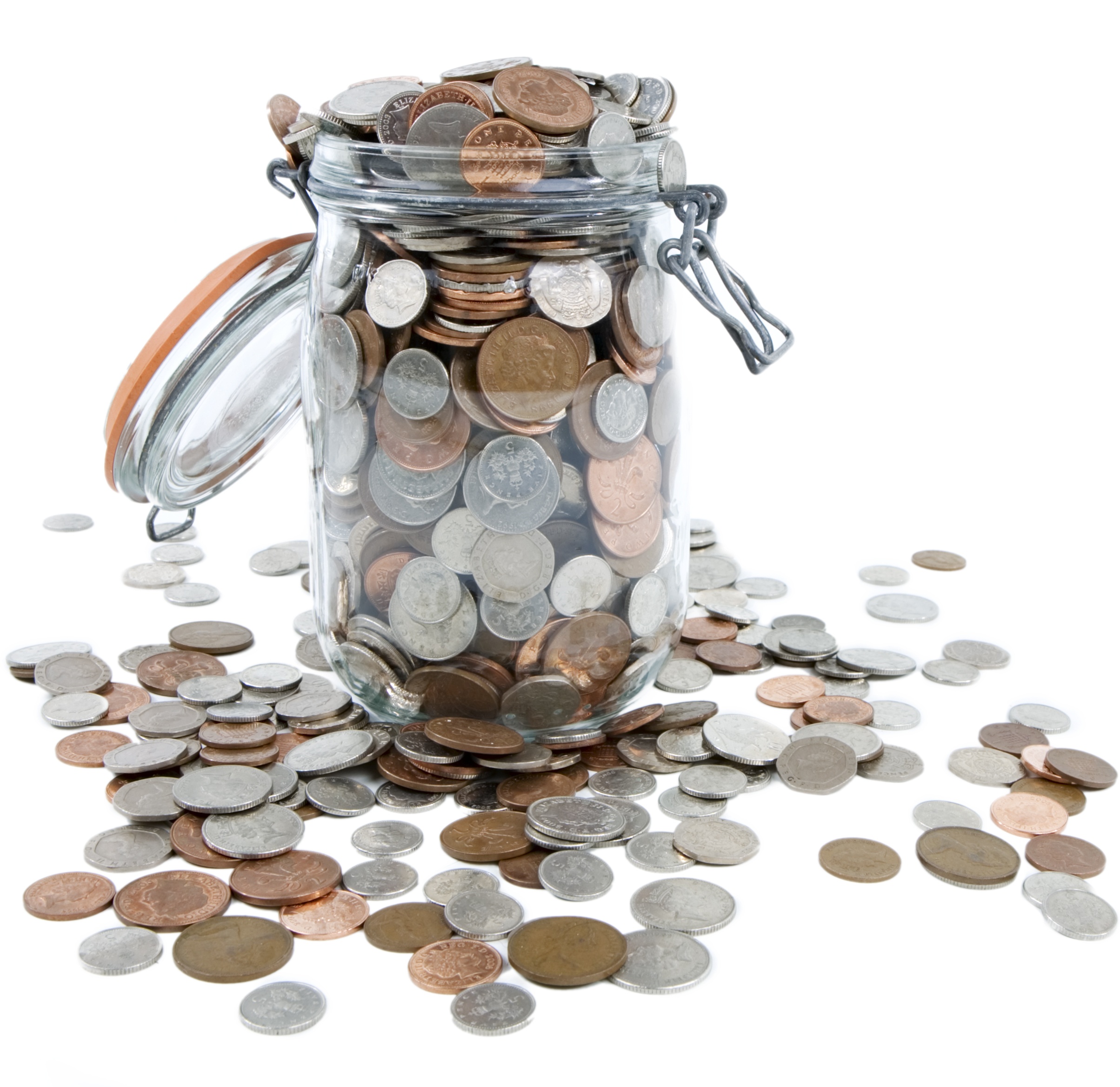 Research and Development (R&D) tax credits were introduced to incentivise companies to innovate using the tax system. In our experience, claims are often overlooked because business owners over-estimate the level of innovation required to claim.
All that is required is an appreciable improvement to science or technology.
Our blog will talk you through;
1. The benefits of claiming R&D tax Credits
2. Is your Company eligible to claim R&D Tax Credits?
3. Qualifying Expenditure
4. Qualifying R&D projects
5. Why 90% of business fail to claim R&D Tax Credits
6. How to claim R&D Tax Credits
Claiming can result in tax savings of up to £25 for every £100 spent on qualifying innovation.
HMRC consistently state that these tax reliefs are significantly under claimed.
1. The Benefits of Claiming R&D Tax Credits
Why every innovative company should claim
Eligible companies obtain extra tax relief on qualifying expenditure. This extra relief either reduces taxable profits or creates or increases tax losses. Such losses can usually be sacrificed to HMRC in return for a cash repayment from HMRC.


The level of relief is very generous. An SME incurring £100k of qualifying costs on wages and materials could save in the region of £25k in tax. How long would it take to generate the sales to produce £25k of profits?


Eligible companies can make a claim going back two financial years, so claiming for two previous years can be particularly beneficial for first time claimants.


Capital Allowances are available at a rate of 100% on capital expenditure used for research and development purposes. This gives full tax relief in year one on expenditure which may otherwise only obtain relief at 18% per annum, or in some cases, no tax relief at all until sale.


2. Is your Company eligible to claim R&D Tax Credits?
R&D tax relief can only be claimed by;
Qualifying companies (most companies are eligible)

Incurring qualifying expenditure

On qualifying R&D projects
For a comprehensive list of criteria, download our R&D Tax Credits eligibility checklist. It will take you less than 10 minutes to determine whether or not you can claim.

3. Qualifying Expenditure
Expenditure must be incurred on any of the following:
Staff costs (including certain reimbursed expenses, employer
NICs and employer pension contributions but not benefits in kind)
Power, water and fuel used directly in the R&D process
Consumables used directly in the R&D process (e.g. tooling, raw materials and prototypes)
Computer software
Costs of subcontracting R&D and / or externally provided workers such as agency staff. Relief is available at a reduced rate on these costs.

4. Qualifying R&D projects
Guidelines

The definition of R&D for tax purposes is probably wider than you think. Any kind of innovation could potentially qualify and isn't just restricted to technicians in laboratories.

If you are paying people to solve technical problems then there may be scope to claim.
Qualifying projects aim to advance the overall knowledge or capability in a field of science or technology through the resolution of scientific or technological uncertainties.
Such projects may create or appreciably improve a process, material, device or product.

Expenditure incurred on abortive projects can still qualify.
5. 90% OF BUSINESSES FAIL TO CLAIM R&D
The government wants businesses to claim
R&D tax reliefs are government backed reliefs, yet in our experience, businesses fail to claim because they overestimate;
the level of innovation required in order to make them eligible to R&D tax relief, or
the level of work required to put together a claim, thinking that making a claim will require too much work or impact on their time.

Shorts have developed a focussed approach to quickly determine whether your businesses is eligible to claim, and take you through the claim process.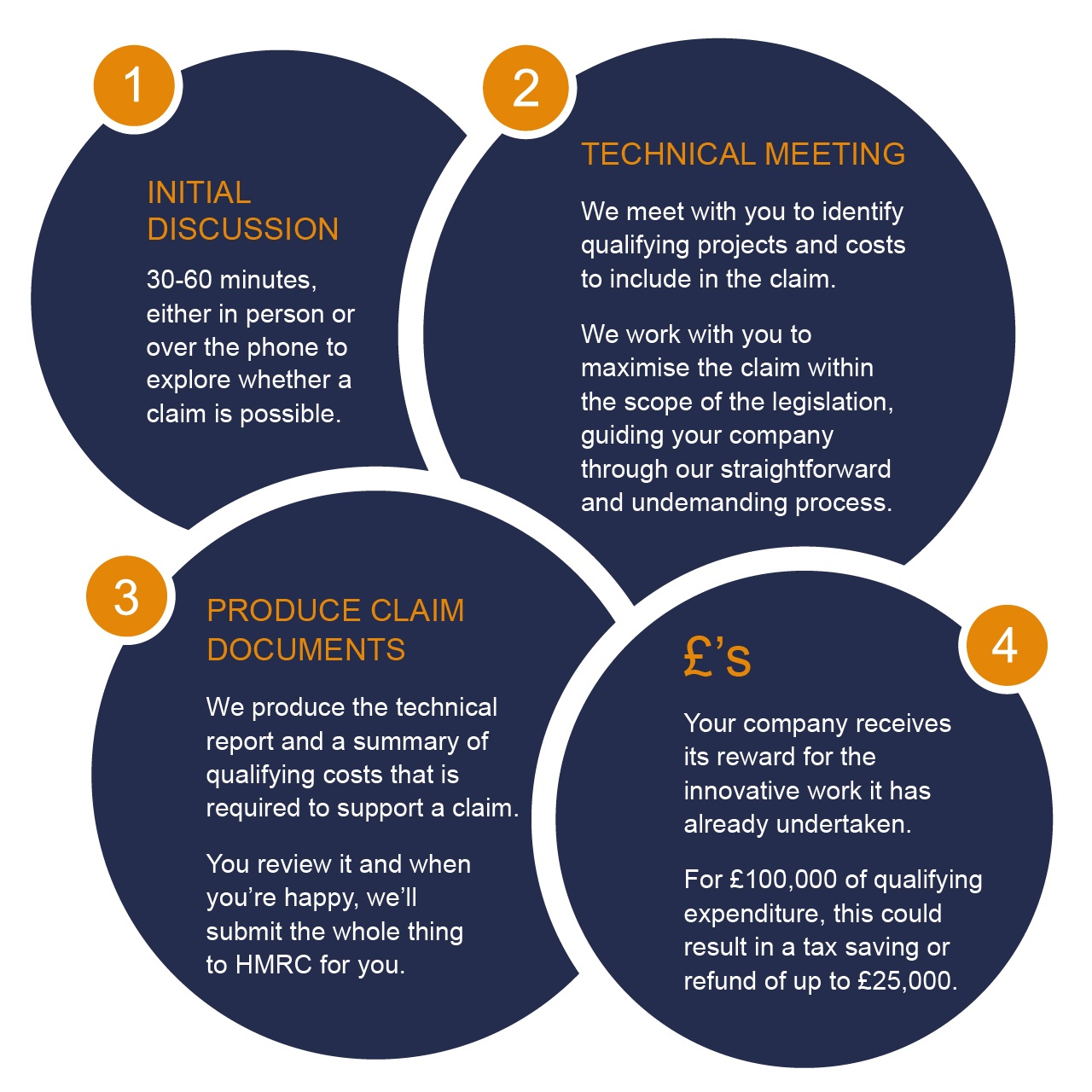 6. Shorts' Radius Team
Shorts' Radius team comprises of dedicated tax professionals who specialise in providing proactive and quality tax advice to innovative businesses.
We have a proven track record in advising innovative businesses on R&D and Patent Box Tax Reliefs, saving them millions of pounds in tax relief and ensuring local businesses claim their full entitlement to these government backed tax reliefs by:
implementing a process developed from years of experience working on R&D tax reliefs which quickly and concisely assesses a company's potential eligibility before painlessly completing the process
correctly identify the qualifying costs
helping companies maximise the benefits available, whilst submitting technically robust claims

ensuring each claim demonstrates compliance with HMRC guidelines before the claim is submitted
To speak to a member of the team please follow the link below.