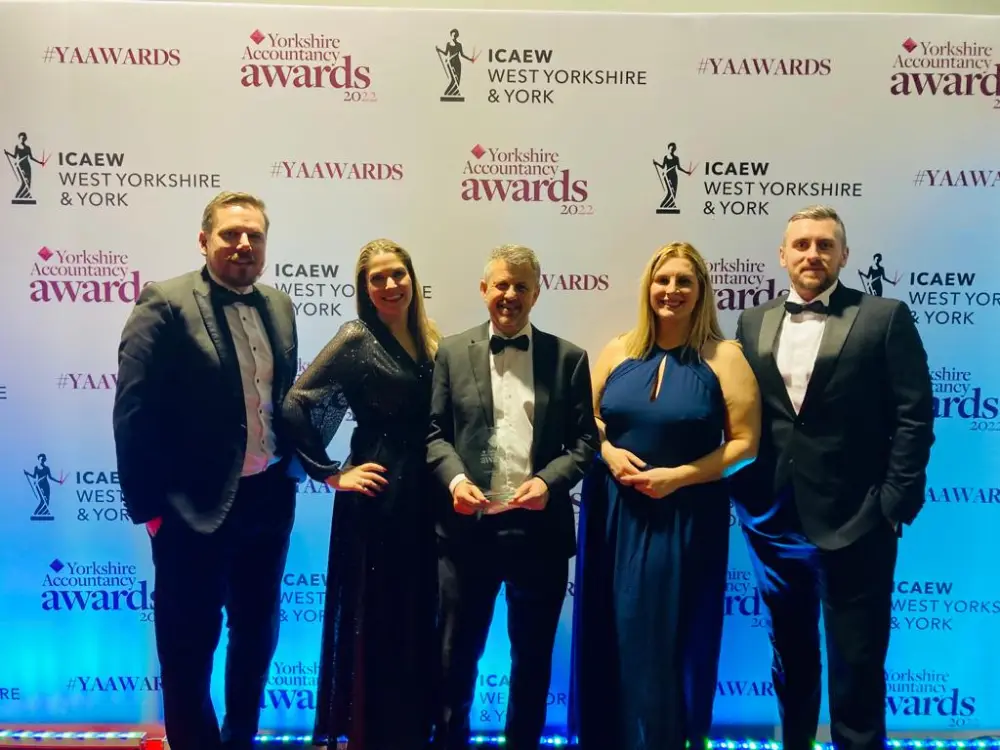 Featured image (L-R): Martin Dean, Alice Johnson, Andy Ryder, Eleanor Heslop, Connor Marshall
The Shorts team attended the annual Yorkshire Accountancy Awards evening in Leeds on the 5th May, and we were delighted to pick up the win in the competitive Corporate Finance Service award category.
The Corporate Finance Service Award recognises the outstanding and continued efforts of a team that combines 80 years of collective experience to deliver innovative service solutions, with an emphasis on excellent client service, and a wide lens approach to planning and strategy, often including colleagues from our Tax and Private Client service lines.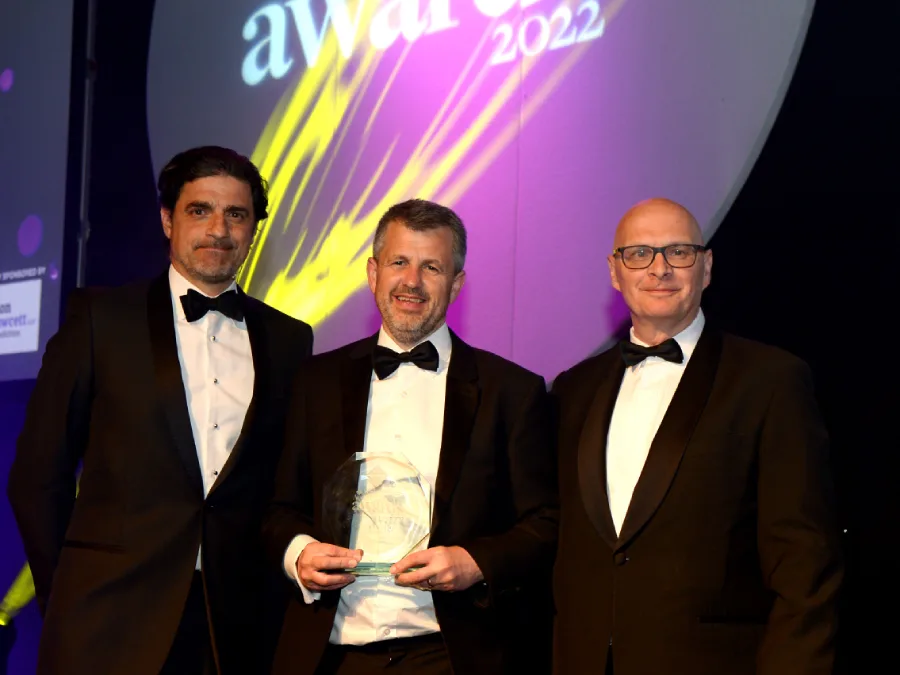 The Shorts Corporate Finance team, as early adopters of Employee Ownership Trusts, have established themselves as a trusted, leading regional authority on EOT. We now have several detailed case studies demonstrating how we have helped exiting shareholders sell their businesses to their employees.
Andy Ryder, Corporate Finance Partner at Shorts, gave his congratulations to the Corporate Finance team:
"I am thrilled for the team, who have consistently delivered outstanding work for our clients over the last year. This award recognises their achievements, and I would like to congratulate the whole team on an excellent year."
The Shorts Corporate Finance team has won numerous awards over the last few years, including Deal of the Year (2020), Emerging Dealmaker of the year and National/International Deal of the Year (both 2018) at the Insider South Yorkshire Dealmakers Awards.
This win follows hot on the heels of the firm's recent success at the Xero Awards 2022, where Shorts was named as Large Firm of the Year.