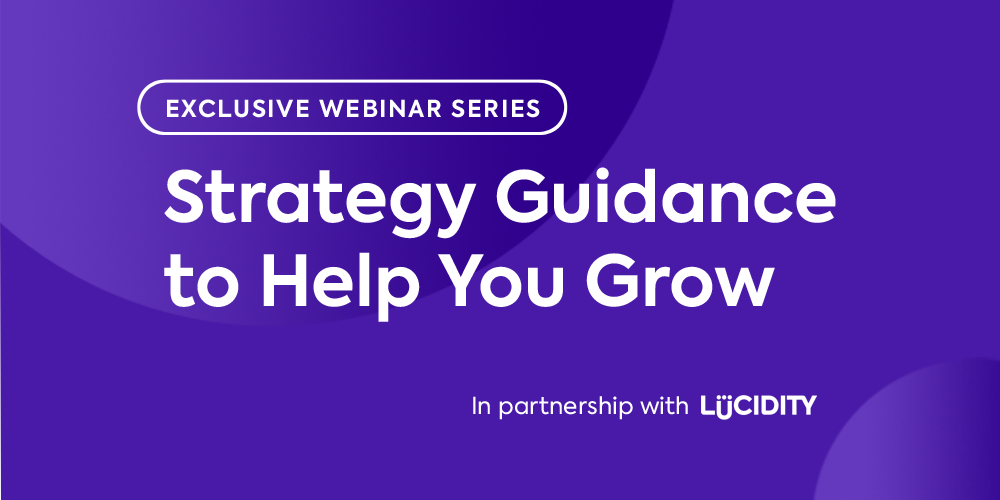 Following the unprecedented challenges 2020 presented to businesses across the UK, it is time to focus on the fresh challenges in store for us in 2021.
Helping our clients understand, adapt, respond, and grow, whatever conditions they must contend with, is at the core of everything SHORTS does.
That is why we have teamed up with our friends at Lucidity to present a series of strategically focussed webinars, to help businesses just like you drive growth and success now and beyond.
This series of webinars is free to attend and will connect four key strategic topics.
Session 1: How to Plan for Growth
Thursday 4th February 2021 @ 10:00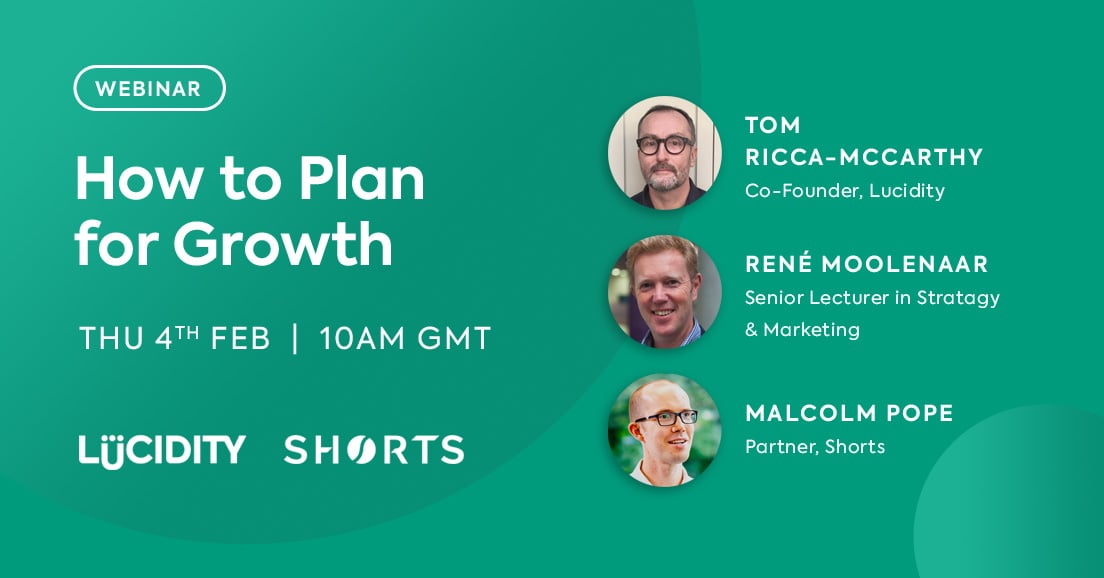 To take your business to the next level and unlock your growth potential, you need a considered, informed strategy plan.
With a mix of academic learning and real-world experience and advice, we will show you how to deploy well-tested strategic frameworks, assess opportunities, and make decisions that will put you on track for sustainable growth.
In this session you will:
Learn from a prominent MBA strategy academic, alongside seasoned business leaders with proven real-world track records.
Examine the growth strategies of real businesses – both academic case studies & lived experience.
Understand the practical challenges of growing a business and learn the common mistakes to avoid.
Learn how to execute a growth strategy and the communication best practice that underpins that.
Session 2: How to Diversify your Business
Monday 8th February 2021 @ 10:00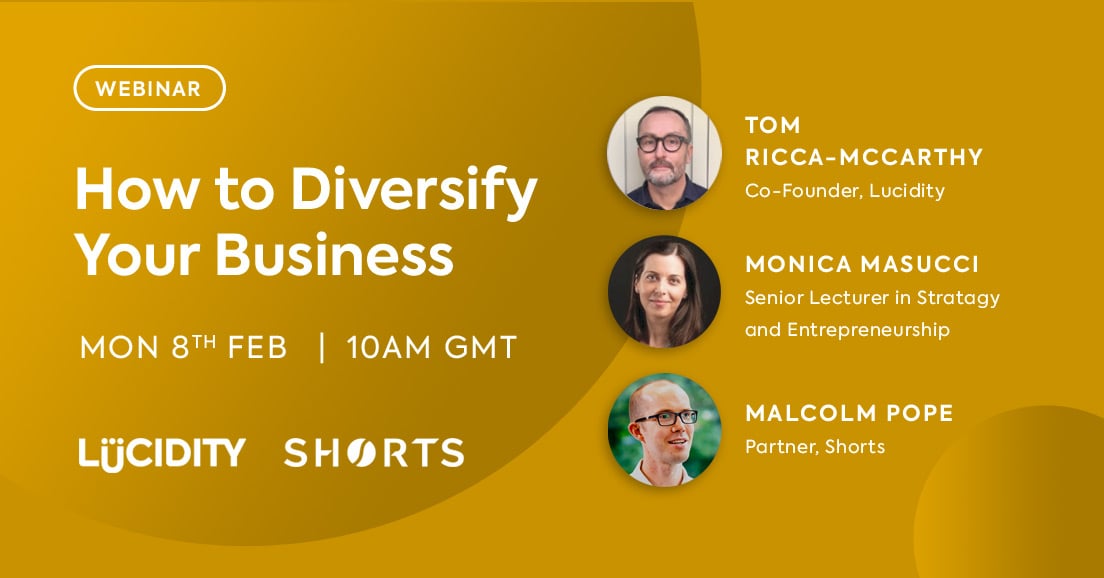 Whether your current business model is struggling, or you just want to take advantage of opportunities in other markets, we can show you the right way to undertake clever diversification and drive growth.

Register today and join us to...
Understand exactly when diversification should be considered.
Learn how to map your resources and capabilities to see what your business could diversify into.
Hear real-world examples of turnaround through diversification from the business leaders that made it happen.
Learn about different frameworks and models to help you pivot from a leading Strategy & Entrepreneurship academic.
Session 3: Getting your Pricing Strategy Right
Thursday 11th February 2021 @ 14:00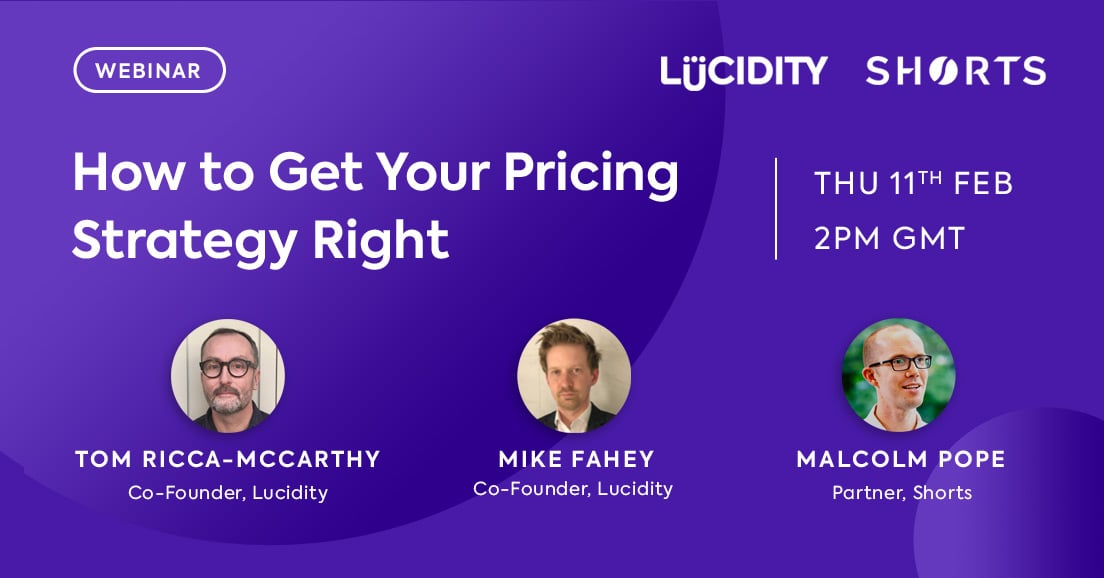 The right pricing can be one of the most powerful drivers of profitability for your business, yet studies have shown that, on average, businesses spend no more than six hours a year working on their pricing!
Whether you are setting new pricing from scratch or revising existing pricing, we can help you optimise your pricing to drive your growth.
Join us and learn all about:
The importance of clarifying your competitive positioning as a foundation for your pricing strategy.
How to understand customer alternatives to decide where to position your offering.
How to assess consumer price sensitivities in your market.
The pros and cons of three main pricing strategies.
How to decide which strategy is right for you.
Session 4: Driving Strategy as a Finance Leader
Wednesday 24th February 2021 @ 10:00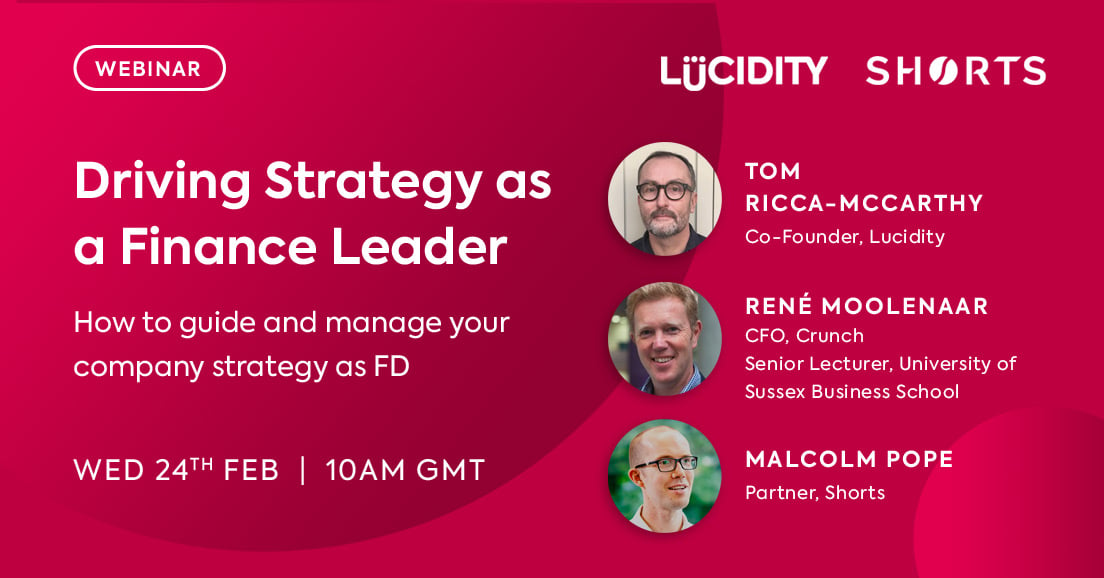 The role of Finance Director and CFO is changing. There is a recognition of the unique, data-led insight a Finance Leader can bring to strategic planning and formation of a company strategy.
Much has been written about the importance of becoming this heralded figure within a company, but not enough has been said about how to practically do it.
In this webinar, you will learn:
About the increasing trend for FDs and CFOs to drive company strategy.
Best practice, practical ways to run strategy planning.
The best tools and techniques to use.
Exactly what a CEO needs from a Strategic CFO.
Please feel free to register for either of these events or pass on details to someone you know who might find them useful.
2021 is shaping up to be a game changing year for so many businesses in the UK – we want to help you make it as successful as it can be.
If you have questions about the upcoming webinar series, please contact us at thepartners@shorts.uk.com.
We hope to see you at the first webinar!