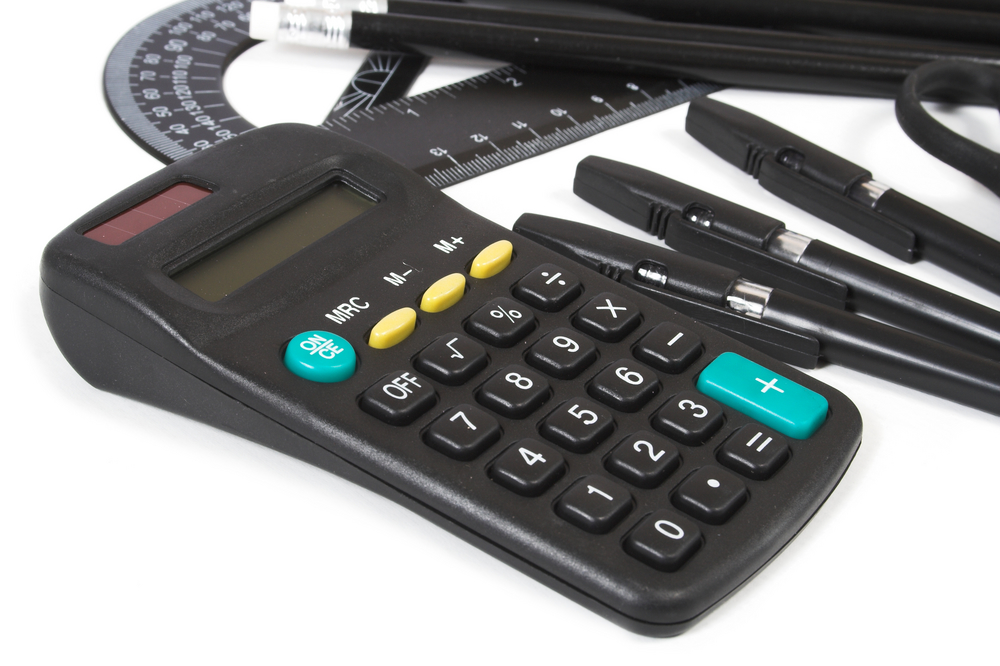 Most people will have heard of VAT. However, what people might not realise, is that a third of all revenue collected by the government comes from VAT. So in actual fact, it not only affects businesses, but every one of us on a day-to-day basis, in every purchase that we make (both online and on our high street) Yet it's probably fair to say, that VAT remains one of the least understood of all taxes.
To the high street consumer, VAT becomes part of the cost of the purchase price, and we often do not even think about it. However, businesses have a different outlook on VAT. To them, VAT is an important area of their activities and failure to account for it in the correct manner can lead to serious issues. This guide is, therefore, aimed more towards businesses than the general consumer. So, what is VAT?
What does VAT mean?
VAT is an acronym for Value Added Tax and was introduced in the UK in 1973. It's a tax that is applied to the purchase price of certain goods or services and other taxable supplies that are bought and sold within the European Union.
What is the VAT rate?
There are 3 rates of VAT chargeable in the UK and each rate depends on the goods or services being provided. The table below sets out these rates and what they generally apply to.
| | | |
| --- | --- | --- |
| Rate | Charge | Applied to |
| Standard | 20% | Most goods and services |
| Reduced | 5% | Some goods and services such as home energy, children's car seats, residential property conversions, etc. |
| Zero | 0% | Most foods and children's clothing |
VAT does not, however, apply to all sales and some are either exempt from or outside the scope of VAT. For example, insurance, health care, postage stamps and art are exempt, whereas statutory fees, goods or services bought and used outside the EU and donations to charities are outside the scope.
Registering for VAT
VAT applies similarly to any business structure in this context, including companies, partnerships and sole traders.
Businesses with a turnover of below the VAT registration threshold, (which is £85,000 for the 2019/20 tax year), do not need to charge VAT on the sale of their goods or services and do not need to register with HM Revenue & Customs (HMRC). Turnover in this instance is the total value of everything the business sells that is not exempt from VAT. However, if a business has turnover of above the threshold then they must contact HMRC and register for VAT. This turnover threshold is measured in a rolling 12 month period rather than a fixed period like the tax year or the calendar year. Therefore, it could be any period of 12 whole months, for example the start of June to the end of May. It is important for un-registered businesses whose turnover is close to the registration limit to keep a regular close eye on this as should turnover exceed the threshold there are strict deadlines for submitting the registration.
'Upon registration, HMRC will issue a VAT registration certificate
confirming the businesses VAT number, effective date of registration
and the due date of the first VAT return.'
It should be noted that any business with a turnover below the threshold can choose to register for VAT, this is known as voluntary registration. There can be advantages of voluntarily registering for VAT, such as the ability to reclaim VAT on purchases and creating a more trustworthy and professional image to customers.
Accounting for VAT
Once registered, a business will need to include the relevant rate of VAT on all their taxable sales. This is referred to as output tax. The VAT is ultimately paid by their customers, but it is the business' responsibility to report and pay this to HMRC. Businesses can also reclaim VAT paid on business related purchases, which is known as input tax. However, some items are not eligible for VAT reclaims, such as entertaining costs, cars and (for unincorporated businesses) purchases used for private use.
VAT registered businesses must report the amount of output tax and input tax to HMRC via the submission of a VAT Return. This is usually completed every quarter. Most VAT registered businesses that have a turnover in excess of £85,000 must also follow the rules for Making Tax Digital (MTD) for VAT, which were introduced in April 2019.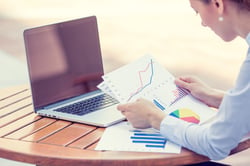 VAT Penalties
VAT registration is a legal obligation, failure to adhere to these rules can lead to substantial penalties and in the worst cases a custodial sentence.
The penalty levied by HMRC for late registration is worked out as a percentage of the VAT due (output tax less input tax), from the date when a business should have registered to the date when either HMRC receive your notification, or became fully aware that you were required to be registered. The rate of penalty depends on how late you were in registering:
| | |
| --- | --- |
| If registered | Penalty rate |
| Not more than 9 months late | 5% |
| More than 9 months but not more than 18 months late | 10% |
| more than 18 months late | 15% |
HMRC can also charge surcharges if they do not receive the VAT return or full payment for the VAT due by the deadline. These surcharges can be up to 15% of the VAT outstanding at the due date. They also have the power to levy penalties of up to 100% of any tax under-stated or over-claimed if a business sends a return that contains a careless or deliberate inaccuracy.
The above is aimed to be a quick introduction to VAT, but the reality is that the scope is far wider and can be extremely complicated. We haven't even touched here, on the areas of partial exemption or the VAT margin schemes. HMRC take VAT compliance seriously so it is essential that businesses account for VAT correctly. Specialist advice is, therefore, highly recommended.
As already mentioned, VAT remains one of the least understood of all taxes, which is why we set up a specialist VAT advisory department, to help guide businesses through the complex maze of VAT legislation. Our team help with all areas of VAT from relatively basic issues such as initial registration, the completion and submission of VAT returns and advice on how to correct errors and mistakes, through to more complex issues such as assessments, control visits, cross border transactions and DIY house builds. Whatever your VAT query; why not get in touch, and discuss any queries you may have with a member of our team.
Other similar articles: