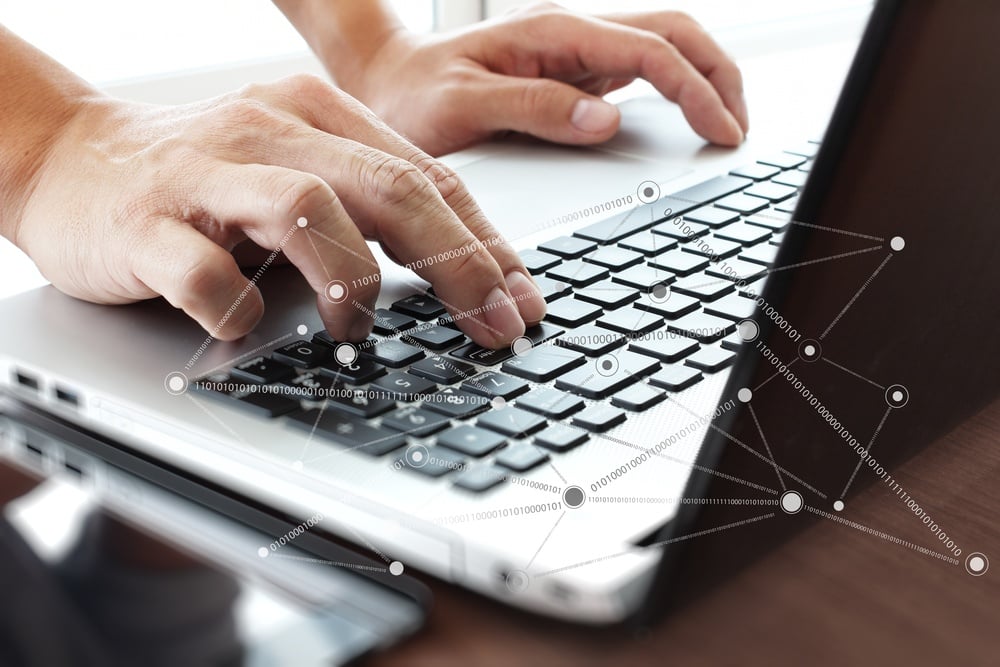 When choosing a cloud-based accounting software for small business you must consider all the options available and come up with the best solution for your business. Most modern systems are now cloud-based, so you just login over the internet without the need for expensive hardware. Most of these cloud-based accounting systems are based on a rental model, where you pay a low monthly fee with a minimum tie in period.
A cloud base accounting software that is a good fit for you should help improve your business, this could be by saving you time by using more efficient processes or by giving you better business information to help your business succeed. This can include getting better information from your accounts using reporting and up to date systems that will help you grow your business or get investments and finance.
What is Xero?
Xero is a cloud-based accounting system for small businesses with tools that allow you to easily manage your bookkeeping with greater efficiency and accuracy. Xero is a robust accounting solution with many benefits including unlimited users at no extra cost, 700+ integrations to the external marketplace and Xero support articles that give you handy help guides on how to do everything you require in Xero.
As Xero is an cloud base accounting software, you can access it at any time including on tablets/mobiles with an app available, meaning you don't require numerous back-ups. Another of Xero's benefits is the use of bank feeds that provides a direct connection from Xero to your bank account which provides up-to-date bank information. Xero also has easy access to many reports that give you the opportunity to keep an up-to-date view of your business' financial position at any point in time.
Sage cloud based accounting software
Sage has also begun to move towards the cloud accounting systems in an attempt to keep up-to-date with current legislation and modern accounting practice. This has allowed them to reduce the amount of back-ups they use as well as increasing their accuracy on the system. There are however, some features to Xero that are still not available in Sage. A couple of examples of this are that bank feeds are only available on some versions of Sage and the reporting facilities in Sage are much less flexible and are difficult to customise.
Cost in cloud based accounting
A move to Xero would often cost less than a move or upgrade to Sage. Sage has more costs involved with software and implementation as well as IT equipment upgrades (Sage has a minimum hardware requirement).
While Xero has unlimited users at no additional cost, Sage charges extra per user. However, in Xero some modules require further payments for example, you pay £5 per user per month on the Xero Projects module.
Technical Requirements
Sage:
Minimum hardware:

Windows 7
2GHz processor or higher
2 GB RAM (4GB RAM if running a 64-bit operating system)
5GB of free disk space
1Gbps network
Screen resolution of 1024 x 768

Internet connection – broadband connection with a minimum speed of 2mbps
Internet explorer version 10 or above must also be downloaded on the computer
Ensure latest version of Microsoft office is installed
Xero, on the other hand, can be used from any computer with internet access. The better the internet connection, the better Xero will work. The other specification for Xero is that it works best on Chrome as opposed to Internet Explorer or other browser options.
Inventory Management
In terms of inventory management Xero can be quite limited, for any product-heavy business Xero alone would not be enough and an add-on would be required. For Xero alone the inventory wouldn't be able to cover the following:
Bills of materials
Traceability
SKUs (Stock Keeping Units) – they have a limit of around 4,000
Discount rules
Assembly and Disassembly
High numbers of product categories, or custom fields
Stock alerts and warehouse management
Sage have some of the features that Xero lacks, however Sage has its own limitations and wouldn't be able to cover the following:
Accepting online quotes
Links for paying invoices
Automated invoice reminders
Flexible reporting
E-commerce integration
With the right inventory add-ons, Xero would be able to handle all the inventory features that Xero or Sage alone can't. This is due to the fact that Xero has the ability to fully integrate with its add-ons allowing you to get the advanced features of third-party apps linked directly to Xero. These can be add-ons such as Dear or Unleashed which help give you everything you need to fully manage and control your inventory.
Summary
| Feature | Sage | Xero | Xero + Add On |
| --- | --- | --- | --- |
| Accounting Functions | Yes | Yes | Yes |
| Bank Feeds | Some versions (Sage50) | Yes | Yes |
| MTD Ready | Some versions (Sage 50 V24.2 onwards) | Yes | Yes |
| Accessible Reports | Yes | Yes | Yes |
| Sales Order Processing | Yes | Yes | Yes |
| Purchase Order Processing | Yes | Yes | Yes |
| Quoting | Yes | Yes | Yes |
| Price Tiers | Yes | No | Yes |
| Warehouse Management | Yes | No | Yes |
| Bill of Materials | Yes | No | Yes |
| Flexible Reporting | No | Yes | Yes |
| Discount Structures | No | No | Yes |
| Batch/Serial Control | No | No | Yes |
| Ecommerce Integration | No | Yes | Yes |
| Point of Sale | No | No | Yes |
Our Genus Projects Team can help you identify the best cloud accounting software for your business, please do not hesitate to get in touch to arrange your free demonstration.
You may also be interested in;