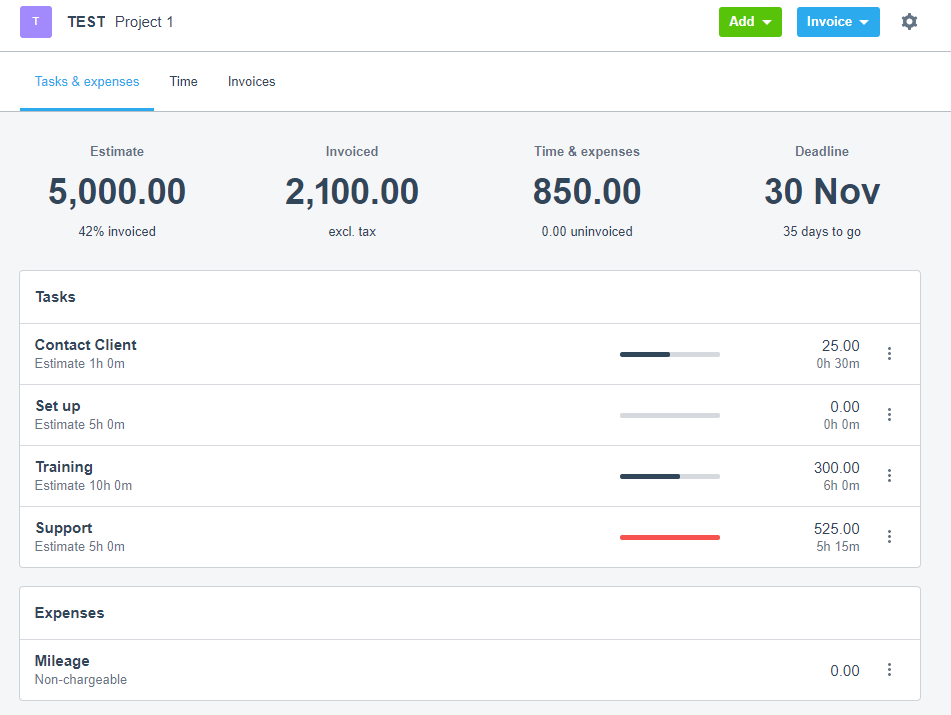 Do you know where you are making money or which jobs are your most profitable? If not, then Xero have now released 'Projects' which is an exciting new feature that is currently free to trial until December 2017.
What exactly does Xero Projects do?
The feature allows users to create projects with associated tasks and put estimates and budgeted costs against them. Actual time spent and expenses can then be tracked against the projects to enable the progress of projects to be reported on.
Example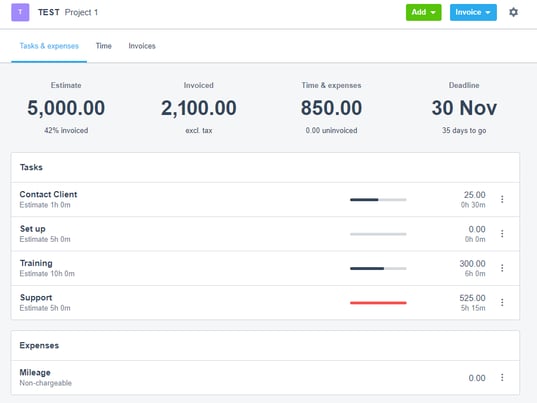 Deposits and invoices can easily be linked to associated projects and this can all be reported on.
Who is Xero Projects suitable for?
Xero Projects is ideal for small businesses that need a simple system that tracks the profitability and budget of projects.
Why use Xero Projects over more expensive software?
If you are already using Xero then Projects is just another tab within your existing package.
As it is part of Xero it integrates with contacts, invoicing, reporting and there are numerous. integrations currently being implemented such as with quotes and Xero payroll.
It is also simple to use and focuses on the financial management of projects.
Users can have 'projects only' access so they do not need to see the financial data in Xero.
Simple pricing structure with a cost per active user.
To find out whether Xero Projects would help you to identify the profitable areas of your business, then please do not hesitate to get in touch to arrange your free demonstration.
Other related articles;