Shorts are celebrating winning the Mid-Market deal of the year at the 2017 Dealmakers awards which were held last night at St Paul's Mercure Hotel in Sheffield.
Andy Ryder, Shorts' Corporate Finance Partner comments "Diamond is great illustration of how Shorts utilise all the service lines in the firm to deliver the best possible result for our clients. It was an absolute pleasure to help Sue & Pete achieve just rewards for all their hard work"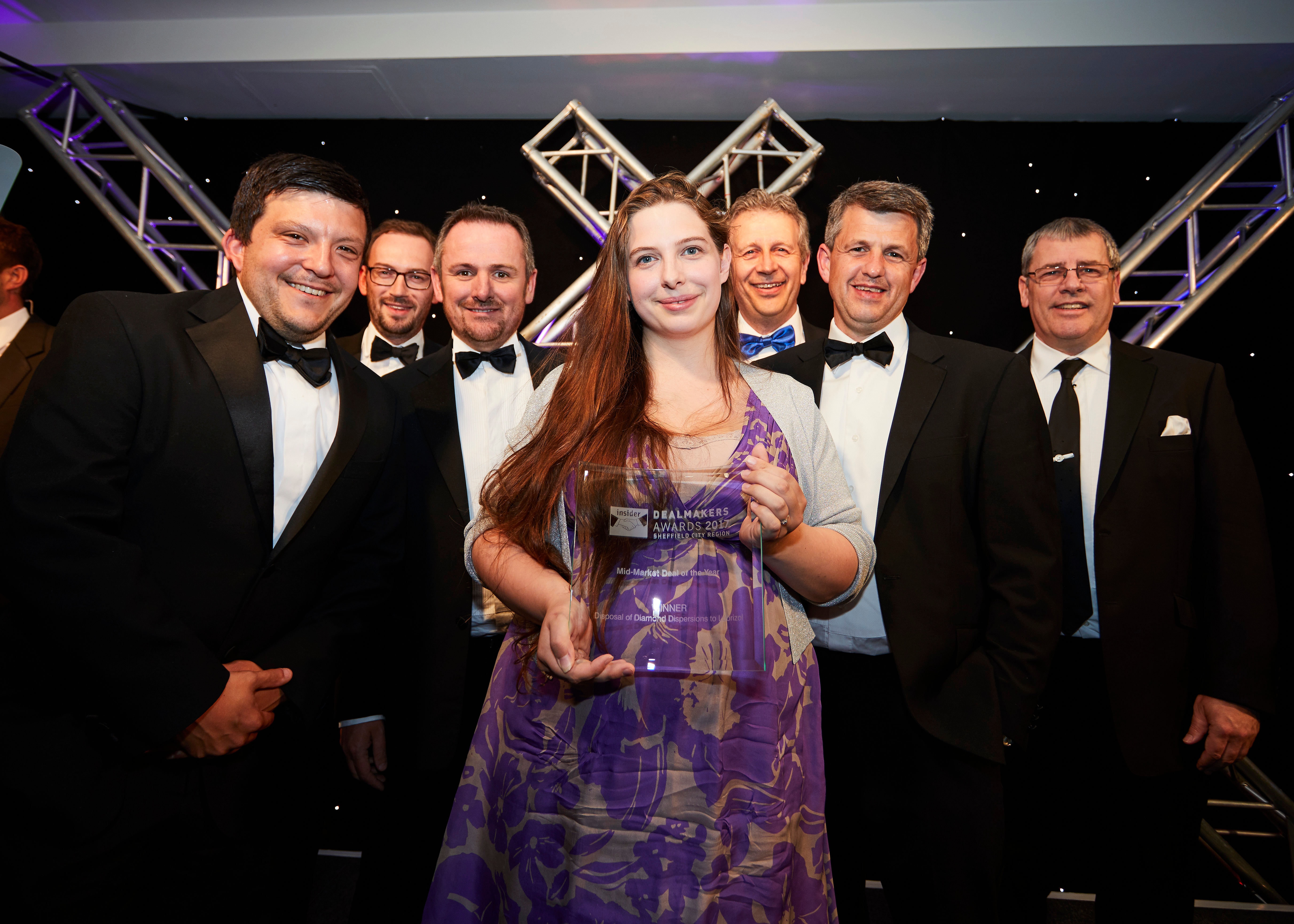 Mid-Market Deal of the Year
Winner: Disposal of Diamond Dispersions to Lubrizol (Shorts, Irwin Mitchell)
Diamond Dispersions was said to be a small company set up by technology experts that didn't have the finance and resources to grow the ink filtration business quickly. But it had a particularly interesting technology in its products, to the extent that it has attracted a massive player like Lubrizol which can see a gateway to global markets. Shorts acted as lead adviser on the disposal and began acting for Diamond over two years before the transaction completed. It recommended that the client politely declined acquisition approaches until the most appropriate time to go to market these deal tactics resulted in a completed deal with Lubrizol at a premum valu. Matt Ainsworth, then corporate partner at Irwin Mitchell, led a team which provided legal advice to the shareholders of Diamond Dispersions.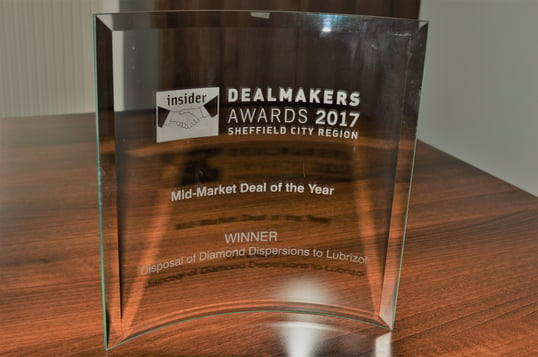 Shortlisted:

Red Industries' acquisition of landfill business from Tarmac (Castle Square Corporate Finance,

Wake Smith,

Irwin Mitchell,

HSBC,

Freeths

)

Sale of The Umbrella Co (Sheaf) Holdings Ltd (hlw Keeble Hawson, BHP Chartered Accountants, HSBC, Irwin Mitchell

)

Disposal of Alpharooms (BHP, DLA Piper

Field Fisher, RBS)

Management buyout of UK Medical Ltd (BHP Chartered Accountants. HSBC, hlw Keeble Hawson, S

horts, Brashers)

Sponsored by: GRI Group"
Full details on all categories with their winners can be found by clicking here
Other similar recent blog posts: